Posts Tagged 'Green nannies'
Diapers, bottles, and wipes…they are all disposable products you will come in contact with during the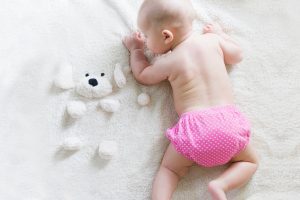 first weeks of your baby's life. As someone who is considering a green lifestyle, don't overlook the simple ways that you can make a sizable difference in the environment through your baby. Here are some interesting facts to consider.
• Over an infant's lifetime, you can expect your child to go through 5,000 diaper changes. (Though some sources believe this number is closer to 11,000.)
• 21 billion diapers are disposed of in landfills each year in the United States
This is all a drastic situation for any environmentally friendly individual. There are ways to improve the things you dispose of. The feel of wet diapers leaking through clothing scares off many from avoiding the disposable diaper. Today's products are nowhere near as primitive as others are, though.
Here are some ways that you can go green with baby without jeopardizing your sanity, time or budget and still giving back to the environment in the process.
Diapers: Green Options
Disposable diapers take someplace along the lines of 200 to 500 years to decompose. In some studies, washing diapers at home has offered a 53 percent decline in the ecological footprint over the disposable option. Further, if you choose to use a laundering service, you can see an even larger cut in this footprint.
Today's non-disposable diapers come in two main forms: cloth and biodegradable diapers. Cloth diapers are reusable but they are not the same old thing (thin cloth and bulk pins) as they used to be. Today's cloth diapers are made from eco friendly products including organic cotton and hemp. They also come with snap closures and Velcro. These diapers are highly effective and some use a flush-able (biodegradable) liner. To simplify the process, use a laundering service.
The other option is to use a biodegradable diaper. These are disposable, but unlike other types, they are from plant-based plastics. You will see this labeled as bio-plastics. While these diapers are biodegradable, they only are so in the proper conditions. Composting is the best way to use these diapers through either a earthworm system or any other highly active composting area. They do not break down well in a landfill, so they do take a bit more of your time to manage.
Bottle Options
As a new mother you have likely been told the benefits of breastfeeding and it continue to stand out as the way to go. The fact is, breastfeeding is better for your baby than bottles and it does nothing to the environment. Nevertheless, even as you breastfeed you may be tempted to use any number of products to aid the process. When you need breast pads, for example, look for reusable products over those you would toss away. You can even find organic products to aid in soothing sore nipples such as olive oil creams.
On the other hand, breastfeeding is not an option for everyone. For those who are planning to use a bottle to feed baby, use reusable bottles rather than plastic inserts that are tossed out. You should also consider finding baby formula that is organic and that is has low impact environmental packaging. More companies are looking for ways to change this to promote a greener option.
Other Ways To Cut
Look around your home. As you plan for baby's arrival realize there are many ways you can go green for your child. Here are some ideas.
• When it comes time to feed them solid foods, be sure they are eating all natural, organic foods. Make your own! Nearly all products you eat can be given to baby in a mush form, after proper cooking (talk to your doctor about specific restrictions)
• Choose clothing for baby that is organic such as organic cottons and wools.
• Recycle clothing.
• Use environmentally friendly washing products and laundry soaps.
• Choose toys that are organically made, such as organic cottons or even better made from recycled products
There are many ways to help your baby live a green lifestyle. As you consider your options realize that you also have the ability to choose a lifestyle that is for yourself green living. By creating that for yourself, you automatically allow your child to share in it.
Want to learn more about going green? Check out this online course from Newborn Care Solutions – Green is the New Black! (NCS affiliate link)
TLC For Kids, Inc. has been St. Louis' premier nanny and babysitting agency for over 30 years. TLC For Kids' dedicated staff is ready to assist you in finding nannies, tutors, newborn care specialists, sitters and more.  We serve St. Louis, Atlanta and Florida. Reach us at tlc@tlcforkids.com or 314-725-5660
TLC For Kids Miami is so excited to be  at the Green Baby Fair in Miami this weekend.
If you are looking for a nanny in Miami swing by our booth and talk to us.  We also have screened Miami babysitters who will come to your home.  If you can't make it Saturday call us at (305) 256-5905.
Here are a few green activities for caregivers to do with kids:
1. Encourage walking, biking and public transit with the kids which can be much more of an adventure than driving.
2. Have the sitter make a poster of a big pile of plastic water bottles with the kids. Every time they find one to recycle, the kids can erase it from the pile… It teaches them to know how wasteful a simple thing as a water bottle can be.
3. Encourage [green] behavior by involving the kids and nanny in a garden. No matter how big or small, a simple pot could grow a tomato plant
4.  Start a compost pile.  Keeping your food scraps and composting them is a great way to keep your trash "foot print" small.
5.  Recycle water.  Put a rain barrel outside to collect the rain water.  Your kids and nanny can use the recycled water for your garden.
6.  Use old cardboard cut into pieces and cardboard rolls to make roads and tunnels for toy cars, trains or people.