Posts Tagged 'Gentle sleep coach'
From the time a baby is born until he is about six months old, he requires more sleep than an adult — a lot more. Newborns may sleep between 12 and 18 hours out of every 24-hour period. After a child is about six months old, his sleep requirements are a bit higher, but very similar to an adult's sleep requirements.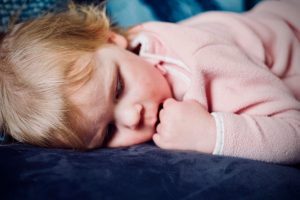 It is of the utmost importance that parents help the child to establish a regular sleep/wake schedule as early as possible. This will make life easier for everybody in the household, including the baby. Babies, even as young as six months old, like continuity.
A regular "go-to-bed" time and a regular "get-up" time as well as a regular "naptime" will help to prevent all kinds of sleep-related problems.
There are lots of reasons why children can have sleep problems. Some of the problems are caused by physical discomfort or illness. Some sleep problems are caused by emotional or developmental problems that might seem totally unrelated to sleep. If your child is consistently unable to sleep (and consistently is the operative word here) it is best to talk to your pediatrician about the problem and have him or her help you resolve the issue.
The thing to remember is that when humans are tired, no matter how old or young they are, they sleep if they aren't having mental, physical, or emotional pain. Sleep is natural; it isn't a behavior that must be learned.
If you have worked to establish a regular schedule for your child (eliminated all of the foods and drinks that might prevent sleep, read him a story and tucked him in), and sleep continues to be a problem, it really is time to seek professional help. The lack of normal sleep is a symptom, not a disease.
The professionals at TLC Family Care personally assist nannies, babysitters and families in St. Louis, Atlanta, Chicago, Nashville, Memphis, Charlotte, Miami and Orlando to find the right childcare arrangement. Our mission is to provide a safe and personalized  approach for families and caregivers to connect with each other that is not an internet search. TLC has worked with families, nannies, sitters, newborn care providers, and tutors for over 35 years and looks forward to working with you! To find great nanny and babysitting jobs visit us at tlc@tlcforkids.com or Call 314-725-5660.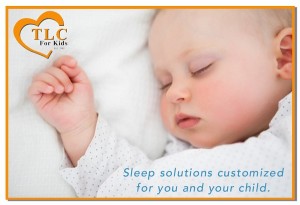 TLC For Kids is now offering sleep coaching services. TLC has teamed up with Gentle Sleep Coach Jessica Litwack, certified by Kim West, LCSW-C, aka The Sleep Lady ®. Jessica will provide TLC families with excellent guidance for dealing with sleep issues with their 4 month to 6 year olds.
Jessica Manela Litwack LCSW is a not only a Certified Gentle Sleep Coach, but also and a Certified Baby Planner through the International Maternity Institute, a mother of two young children and  the founder of the online mom support group, mamaSpace.
After learning early on with her first child that having a "good sleeper" wasn't something that was just going to happen on its own, Jessica started to look into various sleep coaching methods. The Sleep Lady philosophy, developed by Kim West, was a perfect fit for her family because of its gradual and gentle approach.  After gaining experience with her daughter, Jessica realized she wanted to support other families with sleep issues. She received training as a Certified Gentle Sleep Coach in early 2013. The Gentle Sleep Coaching Program has been helping tired parents for 17 years and is currently the most extensive and professional sleep certification program available.
The GSC approach is a gentler alternative for families who emotionally or philosophically are not comfortable letting their babies "cry it out". GSC is also for families who believe in co-sleeping but find that their children aren't really sleeping all that well, even nestled snugly with their parents. Or for families who did co-sleep for a few months to a few years and now want the family bed to revert back to the marital one.
For over 27 years TLC for Kids has been helping St. Louis families with all their child care needs.  TLC is thrilled to expand its services to offer help to tired parents, babies and young children looking to get a good night's sleep.  Jessica is currently booking clients for December and into 2014.  Please contact Jessica at 314-725-5660 or tlc@tlcforkids.com to book your consultation today.