Posts Tagged 'full time nanny jobs'
We have some new and exciting permanent jobs for 2017!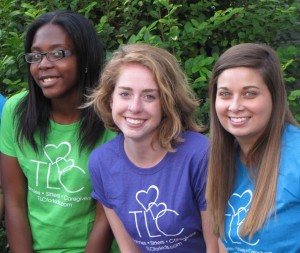 Read about some of these great opportunities below.  To learn more about them and to apply contact Chrissy at Chrissy@tlcforkids.com.
Full-Time Live in Job in Jefferson City:  Family moving to Jefferson City is looking for a nanny to move with them!  Family with two young children needs a full time nanny approximately 40-45 hours a week.  They will need some evenings and weekends, but most hours will be weekday.  On weekends the nanny is not needed, she is free to come back to STL or go wherever.  Pay is between $30,000-$35,000/yr. Would also consider a live-out nanny.
Adult Part-Time Companion Care:  22-year-old girl needs afternoon care from 3:30 pm to 6 or 7 pm.  Driving will be needed to pick her up from daytime program and bring her home.  Developmentally she is age 3 or 4 and in the afternoon likes to go for walks, play with her balls or dolls.  Pay is $21/hr.
Part-Time Meal Planner/Housekeeper:  Maplewood family is looking for someone to shop, prep and cook Paleo-friendly meals.  Absolute hours needed are Tuesday and Thursday from 3-6 when the two school-age girls need to picked up and watched.  The other hours needed to clean the house and prep the meals are flexible.  Pay is $15-$17/hr.
After-School Nanny:  Family in Clayton is looking for a nanny M-F from 3-8pm.  Could start at 2pm if nanny wants more hours.  Nanny will be watching two boys who need help staying focused on school work.  This family has a busy schedule and needs someone who can keep everyone on track.   Nanny will also help with things around the house as needed and prepare dinner for the boys and herself.  Pay is $15/hr.
We have other great jobs jobs available too.  Read about them on our job board.
Taking care of children can be a rewarding and fun job. One TLC nanny says she loves her job working as as a nanny because,  "it's one-on-one and I really enjoy seeing the difference I can make for that one family.  I like  getting to know a family and being able to interact with parents to support and encourage them too."   TLC for Kids has great full time, part time and after school nanny jobs right now.   Here is a brief description of some of the jobs available right now.   Visit the website or give us a call 314-725-5660 to learn more and apply!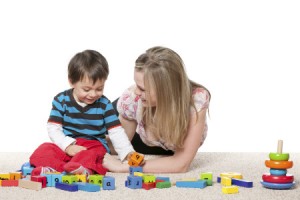 FULL TIME NANNY JOBS
Ladue: Nanny needed Monday through Thursday 6:30-4:30 for a one year old little girl.   Most be comfortable with taking the child to fun places through out St. Louis. $550-$600/wk.
Town and Country: Nanny needed Monday through Friday 7a-4:30pm with two kids.  One in school full time and one at home.  $600/wk
Richmond Heights: Nanny needed Monday through Friday 7:30a-5p.  Family could be flexible on days and times for the care of their infant girl.  $10-$15/hr
Weldon Springs: Household Manager needed Monday through Friday 9a-5pm.  Household manager will help keep house clean and organized with two kids are in school.  Once children are home from school help with homework and transportation.  $13-$15/hr
Richmond Heights: Nanny needed Monday through Friday 8a-4:30p.   Nanny will watch three kids total although two are in school during the day.  $600/wk
University City:  Nanny needed Monday through Friday 8a-5:30p to care for infant boy.  $600/wk
Ladue Nanny: Nanny needed Monday through Thursday 12p-7 and Friday 12p-1o.  Nanny will care for 2 year old twins and a 4 year old.  $550-$600/wk
Creve Coeur Nanny: Monday through Thursday 7:30-5:30, Friday 7:30-4:30.  Care is for infant boy.  $600/wk
Lafeyette Square Nanny: Monday through Friday 8a-6p.  Nanny will care for two children. $650/wk
AFTER SCHOOL NANNY JOBS
University City Nanny: Monday through Thursday 3:30-6:30, Friday 2-6:30.  Nanny will pick up kids from school and transport to activities, help with homework and dinner.  $13-$15/hr.
Creve Coeur Nanny: Monday and Thursday 2:30-9:30, Tuesday and Wednesday 2:30-8 and Friday 2:30-5:30.  Nanny needed to take teenage triplets home from school and to after school activities.  $15/hr
Chesterfield Nanny:  Before school (6a-8a)  and after school (3p-5p) care Monday through Friday for two school age girls. $15/hr
Clayton Nanny: Monday through Friday 3p-5p.  Some days kids will be with dad and nanny will do light housekeeping around the house.   Guarantee 10 hrs/wk.  $15/hr
PART TIME NANNY JOBS
Chesterfield Nanny: Monday-Friday 2-6.  Nanny will start before 5 and 6 year old come home from school to help with light housekeeping or errand running.  Than take care of kids after school.  $15/hr
Central West End Household Manager: Monday through Friday 1:30p-6:30p.  Cleaning and managing a large and busy household of 5.  Some help with transportation of youngest two kids (ages 14 and 11).  $16-$18/hr
I mentioned in my earlier blog post that July and August are popular months to find nanny jobs.  Jessica and Kimberly  have over 20 families looking for permanent nannies right now.
Have you ever thought about being a permanent nanny for a family?   Being a nanny is a wonderful experience.  As a nanny you get to teach children one-on-one in their  home environment.  Nannies plan field trips, play dates, arts and craft activities, lesson plans, and so much more!
If you love to read books, paint and color, build with blocks or Legos, run trains and car tracks, play princess, play board games, and go to the park being a nanny might be the job for you.
To learn more about working with TLC For Kids watch the video Alexis made!