Posts Tagged 'Florida nanny agencies'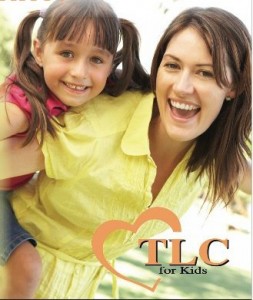 TLC For Kids has been providing nanny placements for 30 years in St. Louis and a few years ago started a nanny agency in Florida. TLC is often asked how a traditional nanny agency is different than the do-it-yourself options on the web.  Here are some of advantages of using a brick and mortar nanny agency.
A good nanny agency is a time saver for both the nanny and the family.
A good nanny agency has an established reputation based on previous nanny placements, which in turn draws additional nannies and families into its registry, improving the choices for all.
A good nanny agency treats the nanny and family as equals. Both are our clients!
A good nanny agency provides a solid nanny/family contract.
A good nanny agency stands behind its placements with trial periods and impartially counsels both parties in case of on-the-job conflict.
A good nanny agency monitors the success of its nanny placements and may even offer workshops and gatherings that support both nanny and family.
A good nanny agency is known by its customer service, the caliber of the nannies and families it serves, and the frequent long-term success of its placements.
TLC for Kids is one of the first agencies in the country to provide nanny placements.  Our Placement Counselors are experts in their fields and have 10 years experience placing nannies with families.   Visit our website to learn more about TLC for Kids and to start the placement process.
Special thank you to Stanford Park Nannies for sharing this blog with us!
"You missed the last few episodes of 'Mad Men' recently; but don't worry, click click, within seconds the entire season is in your queue! Your family is hungry… NOW! Click click, and soon…. ding-dong! Meal delivered! Instant solutions at the click of a mouse—great, right?
In this day and age, we are accustomed to having our needs filled in an INSTANT, and often times we will settle for nothing less. I can't tell you how often we see our busy clients growing more and more anxious about the time it takes to hire a nanny. After all, you can post and ad online and see hundreds of available nannies ready to hire now, so why, oh why, does it take so long to hire YOUR nanny? If you can spare 3 minutes, allow me to explain why, when it comes to hiring a nanny, patience is a virtue.
– Your Nanny Soul Mate
Anyone can check the "search criteria" boxes that define availability, years of experience, and education level, resulting in the message that "350 Nannies Are a Match!" Considering the fact that you are selecting a person who will become an extension of your parenting team, your "matching" criteria should go well beyond the check boxes.
When I meet families, I focus my attention on subtle characteristics and while they may seem insignificant, they are actually the core basis that forms a critical picture of the best match. Consider parenting style and personality attributes alone; is she a loud talker, and you're a soft talker? Are you a straightforward communicator and she avoids confrontation at all costs? This type of matching takes time, and requires deeper evaluation beyond basic check boxes.
– Digging, Sleuthing, and Checking It Twice
Although our clients understand that we conduct background checks and call references—much like families do on their own—they don't always understand how in depth that process can be. When you are hopeful about a possible nanny "match," you may quickly call 1 or 2 references and assume that you have covered all your bases. Since you like the nanny and are eager to close the deal, you hire her quickly and cross your fingers that it will work out. After all, you are a busy parent with diapers to change, groceries to buy, crying children to console, and sibling fights to referee.
By contrast, our research team is on duty 5 days a week, 8 hours a day, with ONE purpose—to VET. They specialize in digging deep into each nanny's work history, questioning, verifying and relentlessly investigating every detail. This information helps us to completely understand a nanny's skills, personality attributes, and natural tendencies. Families can almost be blinded by a 5-star review, or an excellent reference, but we are trained to look past that. Is this process tedious and time consuming? Absolutely. Is it worth it? Always.
– Word of WHOSE mouth?
Word of mouth referrals can lead to a successful hire, and can be a big time saver!
When a nanny is referred to you by a friend, you have observed her dedication to your friend's family and know she is trustworthy, so you open your doors to her without hesitation. What you haven't done is taken the time to consider YOUR needs and how they may differ from those of your friend.
I recently spoke with a mom who did just this. She was confused and disappointed because she thought by hiring her friend's nanny she had found a quick and reliable solution. She couldn't understand why their relationship wasn't working. During our long conversation, we explored her specific needs as well as her family's characteristics and style. It became clear that the nanny she hastily hired was indeed a great nanny, but not a great nanny for HER.
So while you sit and dream of the day when you can order an instant nanny and rush the shipping, it is helpful to remember that taking some extra time now could provide your children, family, and nanny with a long lasting and successful relationship. Trust me—leave the click- clicking to Amazon and eBay!"