Posts Tagged 'Florida babysitting jobs'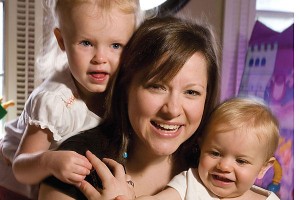 Interviewing for a nanny job can be nerve wrecking.  It doesn't have to be!  TLC for Kids is here to help.
The more prepared you are for the interview, the more you will shine.  Below is a list of some questions that a family may ask you.  Review the list before the interview and have a honest answer prepared.
1. Why do you want to be a nanny?
2. What do you feel are the most important characteristics a nanny should possess?
3. Tell me about childcare experience?
4. What do you think are your strong points in working with children?
5. What do you see yourself doing in five years?
6. How would your best friend describe you?
7. What are your hobbies or interests?
8. What salary and benefits are you requiring?
9. What are you looking for in a family?
10. How long can you commit to a position?
TLC for Kids has full time, part time and temporary nanny jobs available.    To learn more about our job openings visit our website!
What you post on-line matters, and it is available to viewers potentially forever!  TLC for Kids wants to review some common mistakes that get you rejected for any job, not just a childcare job.
First, in today's technologically advance world employers are able to "check you out" even before they hear your voice.  So sometimes a potential employer's first impression of you could come from that picture of you doing a keg stand that you posted three years ago.  You know the old saying "a picture is worth a thousand words"?  Well, it is true.  Whatever you do make all of your social media accounts TOTALLY private or better yet don't post anything that wouldn't make your grandmother proud.
Here are a few other things that could be potentially damaging besides your pictures.
1)      Complaining about your boss and/or your job is a big no-no.  This is unprofessional and shows a lack of loyalty.
2)      Using foul language is not only offensive to some but also shows a lack of maturity.
3)      Sexual oversharing is offensive to some and  also shows a lack of maturity.
4)      What and who you choose to "like" or "follow" tells a little secret about you.
5)      Making discriminatory or hateful comments related to race, gender, religion, politics, etc.
It is also beneficial to look at the email address, username and passwords that you use.  While hotmamma@aol.com might be cute to use with your friends, it is completely inappropriate to use in a professional capacity.  At some point, your application will be reviewed by someone who has access to your password.  Once again, keep it clean!
Lastly, your voicemail message is very important.  Make it short, sweet and professional.  No soap box speech or "Promiscuous Girl" lyrics on your outgoing voicemail message.
Keep these tips in mind when applying for a job, especially a childcare job with TLC for Kids.
B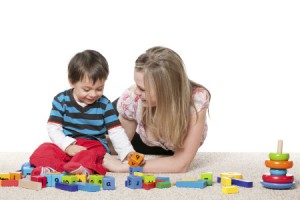 eing a full-time student can be taxing – physically, emotionally, and certainly financially. But what if there was something you could add to your schedule that could actually relieve some of that stress?
Surprise – there is! Find babysitting jobs through TLC for Kids and you'll not only make good money to help support yourself through school, you'll also have fun!
Here are a few ways that students can work with TLC:
Be a family assistant in the home. This can range from driving kids to after-school activities, running family errands, prepping meals, and  arranging calendars,  to playing with one child while a parent takes care of the other. Together, you and the family can make the position work.
Tutor or help children with their homework.  If you have your Bachelor's Degree you can use knowledge from your earlier school years, or even share information from your current studies to be a TLC tutor. This is very rewarding work for students working on their masters, and both kids and parents will be so appreciative.
Of course, you can also combine any or all of these skills and take on a traditional babysitting role! You can work regularly after school hours, only on the weekends, or any other combination of times. TLC can help you find jobs around your schedule.  Between local families and families visiting hotels you can make your college spending money  picking up babysitting jobs around your schedule.
These are just a few ways that you can work with us to make extra money while you're in school! We're excited to help you find a good fit for your abilities and your time.  Apply now at tlcforkids.com.