Posts Tagged 'flexible part time jobs'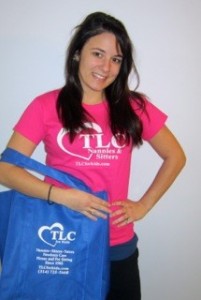 Are you reliable and do you love working with kids?  TLC for Kids has flexible part time jobs with competitive pay and great hours!
TLC for Kids offers many types of nanny positions (full time, part-time, and after-school), but we also offer temporary babysitting positions.  These temporary jobs are great for students!
As a TLC temporary nanny, you have complete control over your own schedule—there is an online calendar where you post your available hours. The calendar lets the agency know when you are available, so when a family calls and requests a sitter for Monday from 9am-5pm, they know they can call you for the job. This type of scheduling allows you to go to school, maintain your social life, volunteer, etc.
Another perk of being a TLC sitter is the pay:  a minimum of $12/hour (most of the families also tip their sitters). You always get paid for four hours of work, even if you only work for three. For example, if a family only needs a caregiver from 3pm-6pm, they are required to pay their sitter for four hours worth of work. You can also earn more money by taking multiple jobs a day. If you work for one family from 7:30-4:30, it is easy to get another job that goes from 5:30-10:30. The more you work for TLC for Kids, the more families start to request you and the more your income grows.
Not only is being a temporary babysitter profitable and flexible, but it is also a lot of fun! TLC for Kids caregivers are expected to show up to a job with a blue TLC for Kids bag packed with fun, age-appropriate activities for the kids. Most of the children know that TLC sitters bring cool games to their house, so when you arrive on the job the kids are very excited to play with you.
To become a TLC temporary sitter, you must be 18 years or older and have a minimum of three childcare references and an insured vehicle.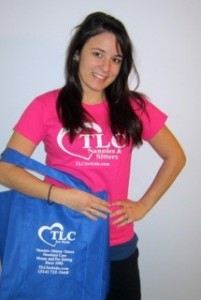 Are you a college student in St. Louis looking to make money without sacrificing the time it takes to go to (and focus on) school?
TLC for Kids in St. Louis is looking to hire energetic, caring, and responsible caregivers to work as after school nannies for families in the greater St. Louis area.
The hours of an after-school nanny are typically from 2pm-6pm or 3pm-6pm, Monday through Friday. This schedule allows you to go to your classes and still have a free evening to work on homework, or enjoy time with your friends. Plus, these positions pay anywhere from $12-$15 per hour.
As an after school nanny, your job duties would include picking up the children from school, helping them with their homework, driving them to after-school activities/practices, doing light housework (dishes, laundry, picking up toys, etc.), and in some cases making dinner.
However, being an after school nanny is much more fulfilling that just going through the motions of an afternoon. For example, you are the first person the kids get to share their day with—they get to tell you about their happiest moments and their most disappointing ones. As you listen and comfort them, you get to build a bond with them that most people are not privileged enough to experience. This is also true when you are helping them with their homework or going to ballet classes with them. The kids trust you to guide them through the tough problems and be there to celebrate their accomplishments. Not many people have jobs that are as rewarding as that.
Plus, if you are going into the field of education or any other area involving working with kids, this job is an excellent way to build your resume.
Apply for a part time job online today at tlcforkids.com.