Posts Tagged 'finding nannies in South Florida'
Daylight Savings time ends this Sunday, November 6th. Most of us will "fall back" our clocks for an extra hour of sleep.  However, for most little kids this means an early rising. A child that wakes up at 6:30am  will now be waking up at 5:30am. Not the extra hour we parents need and look forward to!!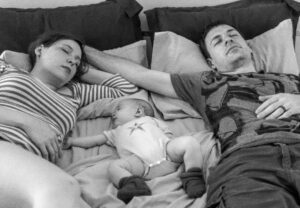 Here are a few things you can do to help your little one adjust to the time change. For more information on kids adjusting to the time change or sleep training your baby visit the Sleeplady blog.
1. Make naps a priority. One key to a good night's sleep is a well-rested baby. Keeping naps on schedule and giving your baby plenty of daylight in between naps will help with the adjustment.
2. Keep your bedtime routine consistent. Keeping your same bedtime routine will help your little one know it's time for bed. Kids thrive on consistency and keeping with the routine is soothing to them.
3. Morning walks. If possible get outside and go for a walk in the morning. If it's too cold to go outside open up the curtains and sit in the sunshine.
The professionals at TLC Family Care personally assist nannies, babysitters and families in St. Louis, Atlanta, Chicago, Nashville, Memphis, Charlotte, Miami and Orlando to find the right childcare arrangement. Our mission is to provide a safe and personalized  approach for families and caregivers to connect with each other that is not an internet search. TLC has worked with families, nannies, sitters, newborn care providers, and tutors for over 35 years and looks forward to working with you! To find great nanny and babysitting jobs visit us at tlc@tlcforkids.com or Call 314-725-5660.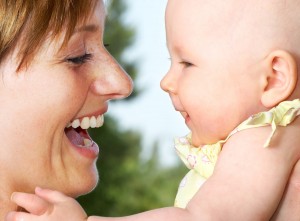 Are you looking to hire a nanny? TLC for Kids has full time and part time nannies available in St. Louis, Mo. and Florida! Through our extensive screening and hiring process, we always have access to a pool of highly qualified, skilled, and trained caregivers for all of your needs. Just complete these simple steps, and you'll be matched up with your perfect nanny in no time!
Complete our TLC Parent Application Form and Services Agreement – and pay your search fee.  Please fill out the form in as much detail as possible!
Talk to a TLC staff member about your application, what you're looking for, and the procedures in place to help you get what you need. We will also provide you with the necessary paperwork to become a household employer, as well as guidance for creating and maintaining a positive relationship with your nanny.
Interview nanny candidates. We will work with you to schedule interviews in your home, and will provide suggested interview questions. Remember, we also screen all candidates through in-person interviews, reference checks, background checks, and more. Our expert placement counselors only connect you with candidates who fulfill your requirements and qualifications.
Make an offer and negotiate salary and benefits – again, with our guidance along the way!
Complete remaining paperwork such as an "intent to hire" form and a Nanny Employment Agreement, and submit a Placement Fee to secure your nanny's position.
Remember, this process takes between 2 and 6 weeks, and you are under no obligation to hire any caregiver we send you. You should also know that once you hire a nanny, the first 10 weeks (two weeks during summertime) are considered a probationary period.  If you or your new nanny are not satisfied with the match, TLC will start a new search at no additional fee. It really is that simple!
Learn more and start the process at this page, and contact us with any questions!
Do you have a summer nanny working for you this season or an after-school nanny starting in the fall? Many of TLC's clients hire a TLC caregiver to be their full-time nanny during the summer or a part-time, after-school nanny to help out during the school year. Having a nanny makes life a lot easier, but we often get phone calls asking questions about paying your nanny taxes.
Talking about taxes can often seem overwhelming. Luckily, TLC can refer you to professionals that can help. We recommend using Breedlove and Associates for all your household employment needs.
By definition, a nanny working in the home of a family is an employee of the family (even if the job is temporary, permanent, part-time, or full-time). The nanny is NOT an independent contractor. The 'employee' classification is determined by the nature of the work performed—not by how much the nanny is paid or the amount of time she is with the family. The IRS has ruled definitively that caregivers are employees of the families for whom they work.
If you are only employing a nanny for a few months in the summer or for very part-time hours during the school year, you may not think you need to withhold taxes from your nanny's wages, but you are most, likely mistaken.
If you pay your nanny more than $1,900 (2014) in a calendar year, you, as an employer, must meet the household employment tax withholding and reporting obligations. You are required to withhold payroll taxes from your nanny's wages and then report and pay those taxes to the tax agencies quarterly. Before your nanny starts, have her fill out a w-4. This form helps determines how much will be withheld from your nanny's paycheck. At the end of the year, your nanny should be sent a Form W-2 detailing her wages, as well as the taxes that she has pre-paid throughout the year.
Filing the necessary papers and to pay your nanny legally may seem like a hassle, but it is illegal for you—the employer—to fail to withhold taxes and file employment tax returns. Our friends at Breedlove and Associates, will take the stress out of paying your nanny legally and will educate you and help you take advantage of the tax breaks you may enjoy by doing so. Visit their website to learn how.
We hope you find this helpful. Please call TLC for Kids St. Louis 314-725-5660 or TLC for Kids Miami 305-256-5905 for your child care needs.