Posts Tagged 'finding nannies in Miami'
April is Autism Awareness Month, and we at TLC for Kids support Autism Awareness in our communities.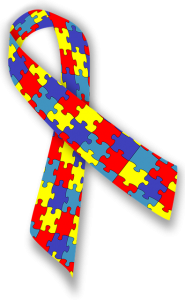 In 1943, psychiatrist Leo Kanner observed 11 children who he described as having a desire for sameness and social withdrawal. He also claimed these children had speech and language problems, particularly speech delays and echoing mechanisms.
Kanner used the word "autistic" to describe the characteristics of these children who seemed not to posses an ability to relate to people.
Today 1 in every 59 children is diagnosed with Autism, as reported by the CDC in 2019.  The St. Louis Chapter of Autism speaks says that a new case of Autism is diagnosed every 11 minutes.  Obviously there is a great need to get the word out about Autism and how we can all help.
Finding childcare for a child with Autism can sometimes be difficult.  Parents want to find a babysitter who has the the experience and the know how to work with a child with special needs.
TLC For Kids has babysitters and nannies who have experience caring for kids on all levels of the Autism Spectrum.  Our team of Special Needs providers have attended seminars on Autism, taken OT or PT classes, or are teachers and nurses with experience.   If your child has Asperger's,  or PDD-NOS we can also help.
Contact us 314-725-5660 to learn more about our Special Needs providers and reserve a sitter today.
TLC For Kids, Inc. has been St. Louis' premier nanny and babysitting agency for over 30 years. TLC For Kids' dedicated staff is ready to assist you in finding nannies, tutors, newborn care specialists, sitters and more in Atlanta, Charlotte, Chicago, Ft. Lauderdale, Jacksonville, Miami, Orlando, Palm Beach, Sarasota, St. Louis, Tampa and more!. Reach us at tlc@tlcforkids.com or 314-725-5660.
Original article appeared April 2013, updated with current statistics.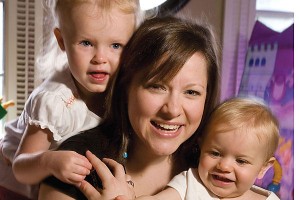 Being a temporary nanny for TLC for Kids is a lot of fun. Your schedule is flexible, you meet lots of families throughout the St. Louis area, and every day of work is new. But sometimes not knowing whether or not you will get a job is stressful. Instead of getting anxious and staring at your phone, hoping it will ring, it is much easier to build a clientele of families who will request you.
But how do you do this?
If you follow these steps, it's easy. Trust me.
1. Ask Questions. When you first arrive to a new family's home, it is common for them to ask you questions: What are you in school for? How long have you been with TLC? Parents ask these questions to get a better idea of who you are (and since they're leaving their most precious people with you, it's important they feel comfortable with you). But they also want to see if you fit in with their family. To show them you are invested in meeting their needs and understanding how their household runs, you can (and should) ask them questions too: How long have you been in St. Louis? Do you have a regular TLC nanny you use? Do you get a babysitter often? When they answer these questions, build off them. Here's an example:
Nanny asks, "How long have you guys lived here?"
Parent says, "We've lived here for about 15 years. I got my masters at St. Louis University, so we've stayed put ever since."
Nanny replies, "Oh, really? I've been thinking about going to SLU for graduate school. Did you like it?"
If you can find a commonality with the family, they're more likely to remember you (and like you. After all, most friendships are based off common interests).
2. Be Aware of Your Surroundings. Doing temp work on the weekend is a fun job—the family asks you to come at 5, you play with the kids until they are in bed by 9, and you get to go home at 11. You're only taking care of the kiddos for four hours, so what do you do for the two hours you have between 9 and 11? This two-hour block is your time to show the family why they want YOU to come back. Even if the parents didn't ask for you to do any household duties, look around and see what can be done. Check if the dishwasher needs to be unloaded or reloaded. If there is a laundry basket sitting out in the living room, fold the clothes. Are the kids' toys in tossed in a corner of the living room? Straighten and organize the toys. These tasks take approximately 10-15 minutes each to complete and the parents notice EVERY time. The parents come home to a spruced-up home and happy, sleeping kids—what more could they ask for?
3. Leave a Personalized Note. At the end of every job, you should be filling out your "What We Did While You Were Away" sheet. The bottom of the sheet has a spot for comments. This is your last opportunity to show the family why they should have you back. If the kids said something clever/funny/sweet, write it down. The parents want to know how much you enjoyed spending time with their bright little one. Or if you learned that the parents need sitters often when you were asking them questions at the beginning of the night (see step 1), write down your availability. These comments show the family you enjoyed your time with their children and you want to come back.
Following these steps will allow you to say goodbye to the anxiety and time spent waiting for a job. The TLC phones will be ringing with families asking for YOU.
Summer is almost here!  If you are taking a vacation with your nanny you should know how to handle her payroll.  If you are looking for a summer nanny to travel with you TLC For Kids can help.
Thank you to Breedlove and Associates for explaining the labor laws for travel to us!
THE LAW
When accompanying an employer on a trip – whether a vacation or a business trip – an employee must be compensated for all hours worked during the trip, including the time spent traveling to the destination. If the employee's working time exceeds 40 hours in a 7-day period, the employer must pay the employee for the overtime hours at the time-and-a-half rate. In addition to the regular and overtime pay, the employer is responsible for the employee's traveling expenses, including airfare and hotel accommodations. These expenses are covered by the employer because the employee would not have incurred these expenses on her own.
A traveling employee does not need to be compensated during her "free time," which is defined as time when she is not responsible for her charges and she has complete freedom to go and do whatever she pleases.