Posts Tagged 'find a nanny in St. Louis'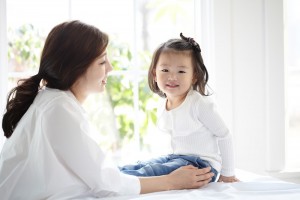 Need childcare?  Have you thought about hiring a full-time or part-time nanny? St. Louis families have been using TLC for Kids to help them find nannies for over thirty years and so should you!
We've put together a list of reasons why you should use a nanny agency to conduct your nanny search.
1. A nanny agency only sends you vetted nannies.  The agency does extensive screening and personally interviews the candidates.  This makes the process much safer for your and your family.
2. Using a nanny agency makes the process more personal. A placement counselor  will get to know you and find out what is uniquely important to your family and will send you candidates that fit your pre-determined qualifications.
3. A nanny agency gives you a manageable number of candidates. Fewer is better so that parents are not overwhelmed by a sea of possibilities.
4. Using a nanny agency saves you a lot of time and energy sifting through sometimes hundreds of candidates.
5. When using a nanny agency  you will work with a placement counselor who will step you through the whole process of interviewing and negotiating employment agreements; will provide payroll and tax direction; and will be a helpful resource throughout the period of the nanny's employment.
6. Families who want the best nannies use agencies because the highest quality nannies work exclusively with nanny agencies. They do not want to call strangers from a blind posting. Agencies offer them a safe, professional representation.
To learn more TLC for Kids visit our website or call Debbie at 314-725-5660.
TLC For Kids, Inc. has been St. Louis' premier nanny and babysitting agency  for over 30 years.   TLC For Kids' dedicated staff is ready to assist you in finding nannies, tutors, newborn care specialists, sitters and more.  Reach us at info@tlcforkids.com or 314-725-5660.
As you may know by now, this year we ran a contest for National Nanny Appreciation Week.  We were humbled by all of the wonderful and heartfelt entries we received from our clients.  It is very clear that TLC nannies are not only top notch caregivers but are truly valued and appreciated by their employers!  As an agency we are lucky to represent such wonderful nannies.  You do a great job every day and it's appreciated!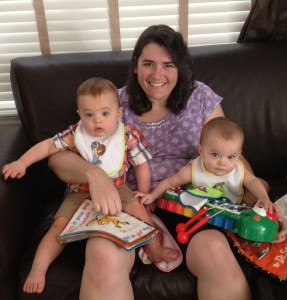 Our 2013 Nanny of the year is Janice.  Her family truly loves her and it's clear that she loves them.  Here is the winning entry:
"We are so lucky to have Janice as a part of our family and our children's lives.  She has nannied for our 15 month old twins since they were 3 months old and has been such a wonderful caretaker.  I really think she was born to do this job.  She has done many age appropriate, creative and fun things for them and for us.  The twins are so excited to see her when she arrives each morning.  She made them fabric books and even coordinating fabric animals.  She has worked with them with letters, words and numbers in fun games she has invented.  She made them foam shapes that they absolutely love.  It's apparent that she adores them and that they adore her.  For Mother's Day, she made me a foam potted flower from each baby using their hand and food prints cut out of colored foam with a handmade card.  She organizes their room, launders all of their clothes and does every dish.  She sends me pictures and videos of them while I'm at work and is always available to stay late or come early in a bind.  She works with them on trying new healthy foods and has really helped them stay on a good schedule.  She is open to suggestions and has many great ideas that she shares with us.  We had them in a 6 week daily swim lessons program, and she often went with us to early morning lessons.  She made sure the bag was packed with clean towels, swim diapers and a change of clothes every day and handled all the wet clothes after the lessons.  She just knows how to make life easier for all of us.  We are Catholic, and so is she.  She got the babies age appropriate books on saints and simple prayers.  She is just so thoughtful and does things for others so often that I think she sometimes forgets about herself.  I know this award would mean so much to her because she really does invest so much of herself into our family and children. "   Employer, Melissa
Congratulations Janice and thank you for being such a wonderful nanny to those adorable twins, and thank you to everyone everyone who sent an entry.
Have a great weekend everyone! Jessica Friedman