Posts Tagged 'family events in South Florida'
Art Basel is an exciting time of year in Miami.  However, visiting exhibits like Art Miami,  Aqua, and Red Dot can be stressful with young kids. It's hard to enjoy all the beautiful art work when you are worried about your kids touching everything!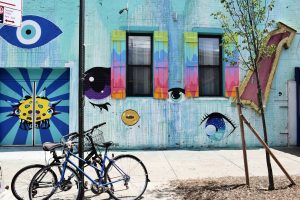 Parents start to wonder what to do with their kids while they are at Art Basel or enjoying the Miami Nightlife.
TLC for Kids Miami has the answer! TLC For Kids has vetted, loving and experienced babysitters who can come to your hotel to entertain and safeguard your children so you can tour Art Basal.
It's easy to reserve a TLC Miami hotel babysitter. Visit our website to complete the Hotel Reservation form.  A TLC representative will contact you immediately to assign and confirm an experienced sitter.  TLC sitters will make sure your child is having fun while you are away!
TLC For Kids, Inc. has been St. Louis' premier nanny and babysitting agency  for over 25 years. We also provide caregivers in Miami, South Florida and Atlanta.  TLC For Kids' dedicated staff is ready to assist you in finding nannies, tutors, newborn care specialists, sitters and more. Reach us at info@tlcforkids.com or 314-725-5660.
Tennis lovers everywhere are getting ready for the Sony Open in Key Biscayne Florida March 17th through the 30th.  Known as tennis' 5th Grand Slam, the Sony open is a fan favorite and draws a large attendance every year. Call TLC for Kids Miami if you need childcare for this fun event!
Bring the entire family to enjoy fun in the sun and tennis!!  TLC for Kids Miami is on-call for you to reserve wonderful babysitters for your kid-free time while you enjoy tennis on the Key or a romantic dinner.
Last year some of the best players in the game competed in the open, and this year is no different.  Rafael Nadal, the current number one men's player in the world, is playing along with other top players like Novak Djokovic, Roger Federer, and Andy Murray.
Competing in the women's field is Serena Williams, 17-time Grand Slam champion and last year's Sony Open winner.  Also playing are Maria Sharapova, Victoria Azarenka, and Li Na.
If you are looking for babysitters that can come to your hotel or resort during these two weeks please contact  TLC for Kids.  TLC for Kids has been providing safe and convenient  in-home or on-site childcare to families for over 25 years.  Our experienced South Florida babysitters and nannies are professionally screened and vetted.  They are chosen based upon their years experience and commitment to providing the highest quality childcare.
Families can reserve a TLC for Kids sitter for one day or multiple days based upon each family's needs.
Reserve your South Florida babysitter today on line at tlcforkids.com!