Posts Tagged 'family activities'
Family travel is something most families do throughout their years together. Traveling on vacations is often an annual tradition families have. From the time your child is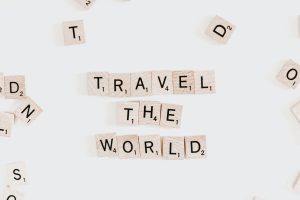 born, it is likely you will take him or her on trips to see family members, theme parks, and even just one day drives. While safety is often the first thing parents consider when traveling with their kids, keeping them happy and busy along the way also adds to the success of the trip.
Safe Travel Tips
Safety is the most important factor with children traveling. Family travel should always been done with caution paid to safety above anything else. Here are some tips to keep everyone safe.
• Insure everyone is using proper safety belts and car seats throughout the trip. It's tempting to loosen the belt for long trips, but high speed accidents on highways are common during the summer months.
• Be sure that the driver gets enough sleep and that parents are able to stay alert not only in the car but also on airplanes and buses.
• Keep items out of the car that could be choking hazards for small children. Travel games often have small pieces and are meant for older children. The jarring of a car can easily cause these to slip down the child's throat.
• Be sure everyone knows where to meet if for any reason the group is splitting up. Cell phones are a good communication device and the responsible person's within each group should have one.
• Talk to your children ahead of time about the risks of strangers and who to talk to if they do get lost. For family travel to be fun, everyone has to remain safe.
Family Travel Things To Do
When it comes to being on the road or in a plane for an extensive amount of time, busy kids are happy ones. Parents can do a number of things to keep kids active and busy so they don't become overwhelmed with the long trip.
• Pack snacks. Kids are hungry every few hours and snacks are the best way to keep them quiet. Prepackaged items are sold in individual sizes, but you can also choose crackers, grapes and other small foods and place into small bags. Juice boxes and bags travel well.
• Pack an activity bag. For younger children, these goody bags can be a surprise for once you are on the road. Load them up with small toys, coloring supplies, stickers, and other activities you know they will enjoy. Don't let them go into the bag until they are on the road.
• Pack things to do in backpacks. For older children, keeping them busy will help to cut down on your stress. Handheld games, video games, a deck of cars and travel size games can work very well. Include a few comic books, a magazine or even a book they want to read.
Many of today's ultra fun activities for the car are in the form of technology. Portable game players, tablets, and movies are sure ways to keep everyone busy. Download the latest songs, movies and books. Challenge each child to a photo scavenger hunt using a camera or phone camera.
Family travel is often best when everyone on the trip is looking forward to something that interests them. When there are two completely different opinions, cater to both. For example, if you are traveling to an area where there is a lot of camping and wilderness hiking, and one child does not care for this, find out if there's a local show or museum nearby they may like to stop in during the trip.
Traveling with kids is enjoyable when you plan ahead. Take the time to talk to your kids about the trip alerting them to the length of the drive. While traveling at night is not always an option, this is also a good way to cut down on the boredom factor. Many kids are happy enough with a few things to do and the conversation of the parents to keep them busy. Make this a trip that everyone enjoys by sharing stories, ideas and thoughts in an open forum. Everyone will feel welcome and happy before, during and after the trip.
The professionals at TLC Family Care personally assist nannies, babysitters and families in St. Louis, Atlanta, Chicago, Nashville, Memphis, Charlotte, Miami and Orlando to find the right childcare arrangement. Our mission is to provide a safe and personalized  approach for families and caregivers to connect with each other that is not an internet search. TLC has worked with families, nannies, sitters, newborn care providers, and tutors for over 35 years and looks forward to working with you! To find great nanny and babysitting jobs visit us at tlc@tlcforkids.com or Call 314-725-5660.
Having a family dinner is one important part of being a family. A family dinner gives a child a routine, a safe place and a warm meal together with loved ones. But what can you do if your dinner schedules do not match up? How can you keep in touch?
Many parents do not know what is going on in their teenager's lives for several reasons. Most families discuss the day at family dinner. If your schedules do not allow dinners you will miss this opportunity. Often time's schedules are filled with errands, sports practices, music lessons, and meeting friends. If you additionally work late or your work is second shift you might not have many chances to see your children.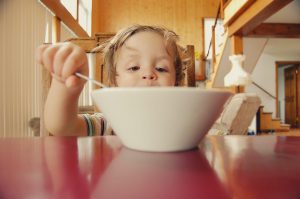 To improve the way you stay in touch you can try anyone of the following solutions. If you do not have time for a family dinner because of scheduling extracurricular issues, go ahead and try to tackle that schedule. Look at what is holding you back from family dinners and try to reschedule these events. Of course you cannot reschedule all the things planned for that week, but maybe a few nights a week you can get together and have a family dinner. When you do so, make sure your children know why you are changing the schedule and why you think it is important to have a family dinner. During these family dinners, talk to your children, discuss the day, the week, the upcoming events and especially if they have any issues or problems.
If you cannot get many of these family dinners going because your schedule is just bursting full, there are other ways to stay in touch with your children. Every morning, everybody comes through the kitchen, has breakfast, take the time and talk to them. This is the perfect half and hour to get in touch and find out about your children's interests.
If you are the driver to school, get a chat going don't let them plug their mp3 players or iPods in their ear, do not let them use their cell phones to talk to their friends. Start up a conversation with your kids. Find out about their school days, anything that is going on. If you are the driver you have the opportunity every time you drive your children to stay in touch, to be connected to them.
When they are home at night, get together for social interaction like playing board games or just sitting together and have a chat. It does not need to be dinner to talk to your children. Any time that they are around you is a good time. 
Oftentimes, children do not want to spend all this time with their parents or do not want to talk about their lives with their parents. But when children regularly talk to their parents and a good connection exists, keeping in touch can be easy. The more you are in touch with your children, the better are the chances that you find out about problems early. You can help redirect them with early relationships, sliding grades, drugs, alcohol and much more. Parents' involvement in children's life's and education helps getting your children on a successful path. Use any and all times to talk to your children. Even though you want to talk to your children and know everything that is going on in their life, be respectful and do not overdue it. Teenagers are at a developmental stage where they want to find their identity away from the parents, therefore staying in touch can be difficult and when tried to hard, the contact can actually rather be lost than saved.
TLC For Kids, Inc. has been St. Louis' premier nanny and babysitting agency for over 30 years. TLC For Kids' dedicated staff is ready to assist you in finding nannies, tutors, newborn care specialists, sitters and more in Atlanta, Charlotte, Chicago, Ft. Lauderdale, Jacksonville, Miami, Orlando, Palm Beach, Sarasota, St. Louis, Tampa and more!. Reach us at tlc@tlcforkids.com or 314-725-5660.