Posts Tagged 'COVID vaccine'
Valentine's Day is right around the corner. There's still time to surprise your special people with some love and creativity. Check out some of our favorite Valentine activities: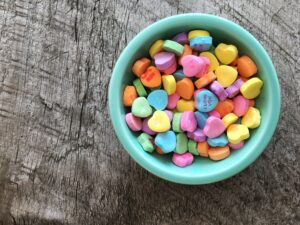 A Dozen Poses from Regarding Nannies
TLC Valentine's Pinterest Board 
Healthy Valentine's Day Recipe Roundup from Nanny Magazine
For a little humor, check out these Valentine's Day Jokes!
No matter if you make something or buy something, a simple Hello, I Love You, How are You, go a long way! Brighten someone's day with a smile, a compliment, a simple act of kindness.
And don't forget …. need a Valentine's Day date night sitter?  Give us a call today!
The professionals at TLC Family Care personally assist nannies, babysitters and families in St. Louis, Atlanta, Chicago, Nashville, Memphis, Charlotte, Miami and Orlando to find the right childcare arrangement. Our mission is to provide a safe and personalized  approach for families and caregivers to connect with each other that is not an internet search. TLC has worked with families, nannies, sitters, newborn care providers, and tutors for over 35 years and looks forward to working with you! To find great nanny and babysitting jobs visit us at tlc@tlcforkids.com or Call 314-725-5660.
Black nannies in America are no new news to anyone. Actually, I'll take that back. I once went on a date with a guy who wanted to know more about the work I did. I shared a bit of my background and the nanny side of my profession, then later revealed how I staff households with professional nannies. He thought that was so cool. Not just the entrepreneurial part, but even the fact that I nannied myself. He'd never heard of a "real" job like this outside of your occasional babysitter or daycare worker. So yea, maybe nannying is new news to some.
For the sake of todays post, I want to keep things as short as possible (because most people don't read for more than 2 seconds these days), and to also preface that I understand that nannies/caretakers exist in many parts of the world, and not just in America. And I know they're not just black. However today is a look at how far the black nanny in America has come, their perception, if the value of this job has even changed much, and if black nannies like myself should even care. Okay, back to black (nannies).
 Black women have been raising (predominantly) white children since during the times of slavery when it wasn't even an option. You started hella young, and you worked for hella free. I should also add- that slavery in general was nothing you could work your way out of. This fact alone is what makes the historical black struggles different and far greater than that of any race. I'll leave that alone for the rest of this article though. There was no fancy name, or sub roles for the work you did. Black nannies were just slaves, and they did it all, and then even more. But today, in the land of the free, nannying looks a lot different from what it did back in those days, during those times….Or does it?
With new information coming out daily on the COVID vaccine, we want to share with you information for Employers requiring their Nannies to have the vaccine when it becomes available to them. TLC Family Care is providing the following as information only. We encourage you to check your state and local requirements.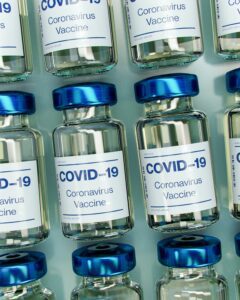 Our friends at GTM Payroll Services put out this helpful information …
COVID-19 vaccinations have begun to be administered across the country with tens of millions of Americans expected to be vaccinated in the next several months. Healthcare workers and the elderly living in long-term care homes have been prioritized first. Dr. Anthony Fauci, director of the National Institute of Allergy and Infectious Diseases, says those who are under 65 and healthy may be able to get their vaccinations as early as April. For household employers, this development brings up the question: can I require my nanny to get a vaccination?

The simple answer is yes. You can make a COVID-19 vaccination a condition of employment for your nanny.
Additionally, the International Nanny Association came out last week with their findings and recommendations.
As the vaccines for COVID-19 roll out around the world, many nannies and domestic childcare workers in the industry are finding it challenging to know when they will be eligible to receive the vaccine.  While every country, state/province, county, or city will be different, we want to be a supportive partner in sharing information for those of you who want the vaccine.
TLC For Kids, Inc. has been St. Louis' premier nanny and babysitting agency for over 30 years. TLC For Kids' dedicated staff is ready to assist you in finding nannies, tutors, newborn care specialists, sitters and more in Atlanta, Charlotte, Chicago, Ft. Lauderdale, Jacksonville, Miami, Orlando, Palm Beach, Sarasota, St. Louis, Tampa and more!. Reach us at tlc@tlcforkids.com or 314-725-5660.