In a perfect world, children would obey their parents without a second thought. Unfortunately, the world is far from perfect and kids don't always do as they are told. The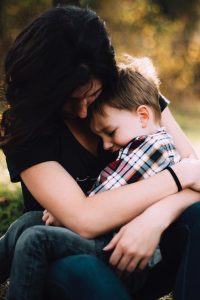 good news is that, as a parent, there is light at the end of the tunnel. Read on to learn how to get your child to do what you ask… without begging, bribing, threatening and screaming. Yay!
Be Versatile
No two children the same. It's for that reason that you need to be versatile when it comes to getting your children to obey you. Some kids are naturally strong willed, which poses more of a challenge. You may have to impose consequences several times in order for them to follow the rules. If one particular consequence doesn't seem to be doing the trick, the best thing to do is to try a new one.
Choose Your Battles
Don't reinforce rules that don't have major significance. For example, in the case of older children, don't be so strict about things like having them make the bed the first thing in the morning. It's more important for them to always wear a helmet when skateboarding or riding a bike.
When attempting to get your children to follow the rules, regardless of their ages, issue an appropriate time limit. Simply giving them a list of things to do, without a time-frame attached, means that what you're asking them to do may never get done.
Be an Active Listener
It's extremely important to listen to your children, regardless of how well they do what you ask. If they continue to disobey you, even after multiple attempts of being told what to do, take the time to sit down with them and ask them what the problem is. Getting down to the bottom of the issue will help you both understand the steps you should take to rectify the problem.
Say What You Mean
When you tell your child to do something, mean it. Following through is everything. Children who don't obey only learn by being presented with a set of age-appropriate consequences. No consequences simply means that they can continue to ignore your requests without any major changes in their daily routine.
In addition, make sure your child is paying full attention to what you're saying. Look him (or her) in the eye to let him know that you mean business. Many parents make the mistake of yelling commands from another room. Typically, when this happens the request is taken much less seriously. If your child isn't in the same room with you, ask him to come to you or take an extra minute and go to the child.
Probably the most important thing to remember is to stand your ground. Never give in, no matter how tense the situation. If you give in once, your kids will remember that the next time they don't want to obey. They'll drag things out until you decide to give in again.
These are just a few simple things that you can do to get your child to obey you the first time, without the need to threaten or beg. It may take a bit of time to achieve satisfactory results. But, with patience and due diligence, chances are you'll soon see major improvement.
TLC For Kids, Inc. has been St. Louis' premier nanny and babysitting agency for over 30 years. TLC For Kids' dedicated staff is ready to assist you in finding nannies, tutors, newborn care specialists, sitters and more.  We serve St. Louis, Atlanta and Florida. Reach us at tlc@tlcforkids.com or 314-725-5660
If you are a parent, you know that your own children are those who are most skilled at knowing and pushing all your buttons. Since we are generally in contact with our children more than anyone else, they become very knowledgeable about who we are and what makes us tick. They also know what to do when they are seeking a reaction from us. Here is what you can do to remain cool, calm and collected when your children push your buttons and are waiting for a reaction.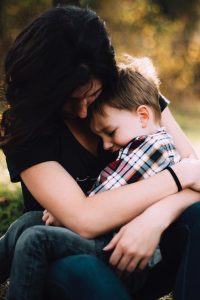 Count to Ten
This is not for the sake of your child, nor is it a countdown to consequences for him (or her). This is a countdown for you. Sometimes when our children are being immature, which is normal for their age and to be expected, we simply need time to refocus and put things into perspective. Stop, count to ten, and remember that your child is only acting this way because they are indeed a child.
Talk It Out
The best way to resolve a conflict between you and your child is not to explode in anger, but to talk it out with them. Sit down and discuss what is really going on. Talk to them calmly and aim to find out why they feel the need to push your buttons in this manner.
Do a Relationship Checklist
Often when a child is intentionally pushing your buttons, there is a reason he wants your attention. It is possible that you have not been spending enough time together, and he is looking for a way to connect? Does he feel like at this point, any attention is preferable over none? Jog your memory and see if you can find any reason why your child may be acting out in this way towards you.
Remember How It Felt to Be That Age
Sometimes pushing buttons is simply the normal actions of an immature child. Children do not have the life experience we do, and often struggle to find efficient ways to communicate with others. Take a moment and remember how it felt to be that age. What made you feel good? What made you feel sad? What made you feel connected to your parents, and disconnected? Remember what it was like to be a child, and this will surely lead you to a place of greater understanding and patience with your own.
Think about Life in 20 Years
When all other methods fail to help you feel calm, think about the future. Picture you and your child 20 years from now. What will you fondly remember about these days? What will make you wince with regret? This can be an effective way to quickly put things back into perspective. Times passes so quickly and we only live each day once. Think about how special these days are as a family, and you are certain to emerge as a more caring parent who is slow to react in a negative manner.
Children can surely push our buttons, but our time as parents of non-adult children is relatively short. If you can keep this in mind, and compile a list of distraction strategies for your own benefit, it will help you get through the moments that you feel you are close to losing your cool. When your child is saying and doing everything to get a reaction out of you, maintain your composure and stay cool, calm and collected.
TLC For Kids, Inc. has been St. Louis' premier nanny and babysitting agency for over 30 years. TLC For Kids' dedicated staff is ready to assist you in finding nannies, tutors, newborn care specialists, sitters and more.  We serve St. Louis, Atlanta and Florida. Reach us at tlc@tlcforkids.com or 314-725-5660
Problem solving and conflict resolution for children should begin being taught early on. If you're a parent of multiple children in your family this becomes apparent as it won't take siblings long at all to become engaged in some type of 'sharing' violation with one another. Children of a family with other children almost immediately are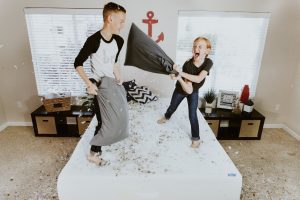 engaged in a social type of activity albeit only with their brothers and sisters early on. Conflicts and resolving those conflicts soon become part of their day.
At an early age children are in more of a self exploration and self discovery mode. From there and from a socialization progression you will see kids playing together but not as a coordinated group. In other words, the next progression is to see a group of children 'geographically' playing together but they all still have their own toys and objects. The next step of the socialization of play is around 2 to 3 years old where you'll see kids begin activities that begin to require interaction and subsequently problem solving and conflict resolution.
As parents and caregivers, you have the opportunity to actually teach conflict resolution and problem solving techniques and skills rather than just solving them. As a part of conflict resolution it's important to get children to express themselves and their feelings and get past their initial emotional reaction. This will initially take some time and practice, and you should take the time to get back to, and discuss the conflict that occurred at a later time or date after the emotions have calmed sufficiently down. Discussing previous conflicts and how they could have reacted and handled them is a key in their emotional growth.
As all children do early on, before they have the ability to concisely express themselves, they learn that many times crying and even screaming resolves their conflict because as parents we try to assuage the behavior by getting them what they want or need. Understanding and teaching conflict resolution to your children is an integral part of their social development and growth. Without these tools, children will grow into adults resolving problems the only way the have ever known how to do – with emotional behavior, and sadly, many times with force.
There is a tremendous amount of excellent information on these techniques and teaching them to children of all ages. Make them part of your day, and a part of your child's life and they will grow in depth and confidence.
TLC For Kids, Inc. has been St. Louis' premier nanny and babysitting agency for over 30 years. TLC For Kids' dedicated staff is ready to assist you in finding nannies, tutors, newborn care specialists, sitters and more.  We serve St. Louis, Atlanta and Florida. Reach us at tlc@tlcforkids.com or 314-725-5660