Posts Tagged 'Childcare Miami'
Working with children is a rewarding and fulfilling job, and today more than ever nannies are in demand. Parents are going back to work, and many schools and child care centers are closed are restricted. There's no better time to become a nanny!
Today's nannies are responsible for the complete care of the children. Duties include tending to each child's basic physical needs, meal planning and preparation and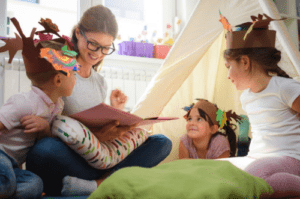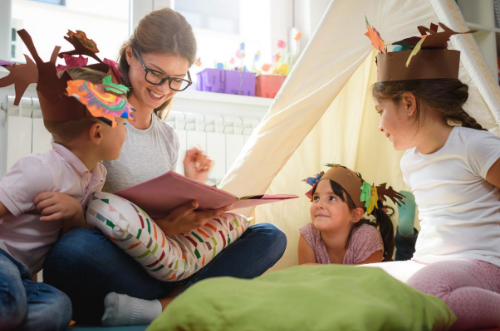 laundry and clothing care.  Nannies also organize play activities and outings (providing transportation when required). With the parents' insights a nanny enforces behavioral guidelines and disciplining when appropriate. Like educators, nannies provide intellectual stimulation and language activities. A nanny must be an excellent communicator with both children and parents.
A nanny is a childcare provider whose workplace is in a family's private home. The nanny's role is to provide support to the family by serving as a loving, nurturing and trustworthy companion to the children. A nanny offers the family convenient, high quality care to meet each child's physical, emotional, social and intellectual needs.
The safest way to find a nanny job is through a trusted nanny agency or another trusted source. When interviewing with a family make sure you are prepared to ask them questions as well. The interview is an opportunity for you to find out about the job description, days and hours, salary and the families child care philosophy.
At TLC we work with you to find your ideal family, provide tips on interviewing and set you up for success in working with a family.
TLC Family Care is always looking for great full time nannies, and would love to meet you.  Click to see a list of some of our current nanny jobs and apply today!
TLC For Kids has opened a new location in Miami.   TLC For Kids, Inc., St. Louis' premiere childcare agency, has been helping families with babysitters and nannies for twenty-eight years.  Now, owner Sharon Graff-Radell and her husband Gregg Radell, Pinecrest residents, have brought TLC to Miami.
TLC For Kids Miami helps families who are looking for in-home childcare.  For the first time, Miami residents will have access to a screened pool of temporary nannies available for emergency and back-up care in addition to their scheduled nanny and babysitting needs.
TLC innovated the childcare services industry with its Temporary Nanny and Babysitter services.   Along with assisting families with hiring a full-time or part-time nanny, TLC helps parents in a pinch when there is a last-minute need in the home because a child is sick or a scheduled sitter falls through.  When clients need help on short notice so that they can attend an unexpected doctor's appointment or a meeting, they can rely on TLC to come through with a great caregiver.  All of TLC's sitters are vetted by agency professionals, have verified references, background checks, and CPR training.
TLC's founder Sharon Graff-Radell has been involved in the nanny industry since 1985 and has helped agencies in markets across the county to better understand and service their clientele.  She has also been on the board of the International Nanny Association and has earned numerous awards for her service.  Gregg Radell, a Miami native, has been a successful small business owner for many years, working in varied areas of the electronics industry.
TLC For Kids Miami can be reached at 305-256-5905 weekdays from 9:00 am – 6:30pm and has locations in Pinecrest and Miami Beach.  To learn more about TLC and hiring a nanny or babysitter visit the website tlcforkids.com/Miami