Posts Tagged 'childcare in St. Louis'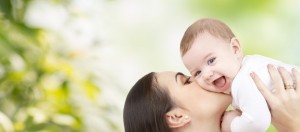 Finding childcare can be hard for families. In a recent survey of Parents readers who use child care, 84 percent said that finding affordable, quality care is either a challenge, very hard, or impossible.  It doesn't have to be! TLC for Kids had been helping families find quality childcare for over 30 years.
Our clients have shared with us that they appreciate our service and love the nannies we represent.  One client said after hiring his TLC nanny that for the first time he  left home not worried about his baby.   Another family said things are going great and the nanny and boys are quickly developing a relationship.
Clients say the same thing about their babysitters.  TLC sitters arrive on time and are ready to work.   One of new members recently said, "She arrived as early as she could to help me be sure we had everything covered—in spite of horrendous traffic and short notice for my request.  We enjoyed her as did the kids.  I am sure we will be calling TLC again!?"
Call TLC at 314-725-5660 to learn more about how our personal service can help you hire professional nannies and babysitters.  Or, visit our website tlcforkids.com.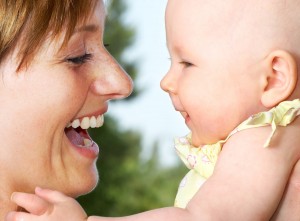 Are you looking to hire a nanny? TLC for Kids has full time and part time nannies available in St. Louis, Mo. and Florida! Through our extensive screening and hiring process, we always have access to a pool of highly qualified, skilled, and trained caregivers for all of your needs. Just complete these simple steps, and you'll be matched up with your perfect nanny in no time!
Complete our TLC Parent Application Form and Services Agreement – and pay your search fee.  Please fill out the form in as much detail as possible!
Talk to a TLC staff member about your application, what you're looking for, and the procedures in place to help you get what you need. We will also provide you with the necessary paperwork to become a household employer, as well as guidance for creating and maintaining a positive relationship with your nanny.
Interview nanny candidates. We will work with you to schedule interviews in your home, and will provide suggested interview questions. Remember, we also screen all candidates through in-person interviews, reference checks, background checks, and more. Our expert placement counselors only connect you with candidates who fulfill your requirements and qualifications.
Make an offer and negotiate salary and benefits – again, with our guidance along the way!
Complete remaining paperwork such as an "intent to hire" form and a Nanny Employment Agreement, and submit a Placement Fee to secure your nanny's position.
Remember, this process takes between 2 and 6 weeks, and you are under no obligation to hire any caregiver we send you. You should also know that once you hire a nanny, the first 10 weeks (two weeks during summertime) are considered a probationary period.  If you or your new nanny are not satisfied with the match, TLC will start a new search at no additional fee. It really is that simple!
Learn more and start the process at this page, and contact us with any questions!