Posts Tagged 'child development'
Young children take life literally. They view all situations as "good" or "bad." Water is either "hot" or "cold." Young children do not assign "degrees" to any situation, and in the young child's world, everything is real. The three-year-old has absolutely no doubt that Sponge Bob or Dora the Explorer really exists. These characters are just as "real" to the child as Mommy and Daddy. Santa can circle the globe and visit every child on the planet in a single night and the Easter Bunny can deliver baskets of colored eggs just like Daddy can make the car go and Mommy can make food magically appear.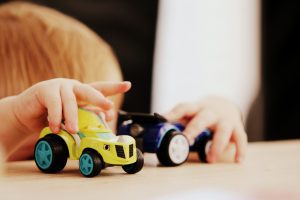 In my opinion, make-believe is not only healthy, it is essential. Make believe helps a child to make sense of the world around him. He assigns his perceptions of a person, place, or thing with the help of make-believe.
There are those who advocate removing all make-believe from childhood. These experts tell us that make believe causes children to delay their perception of their reality. Shame on them! Too much "reality" isn't good for adults much less little kids.
Grown-ups attend movies and plays and get caught up in the action on the screen or on the stage. Just for a moment, they believe what they are seeing and hearing. Adults, of course, can separate fact from fiction and fantasy from reality. Kids will learn to make those distinctions as they grow older. Meanwhile, that fantasy is helping them learn how to deal with life in a safe and nonthreatening way.
As long as the make-believe is healthy and doesn't desensitize the child (make killing seem good and evil seem desirable), I see no harm in make-believe.
To assist with the current crisis, TLC is temporarily offering FREE MEMBERSHIP and DISCOUNTED AGENCY FEES to all Medical Professionals and First Responders. We know you cannot work at home and want to help you ensure you have solid care arrangements for your loved ones.  Call TLC at 314.725.5660 to learn more and get started.
TLC For Kids, Inc. has been St. Louis' premier nanny and babysitting agency for over 30 years. TLC For Kids' dedicated staff is ready to assist you in finding nannies, tutors, newborn care specialists, sitters and more in Atlanta, Charlotte, Chicago, Ft. Lauderdale, Jacksonville, Miami, Orlando, Palm Beach, Sarasota, St. Louis, Tampa and more!. Reach us at tlc@tlcforkids.com or 314-725-5660.
If you are thinking about starting to potty train your toddler, there are a few questions you should ask yourself before you begin potty training. Being well prepared for this challenging transition from diapers to potty is one of the best things you can do to make this as easy as possible on your child.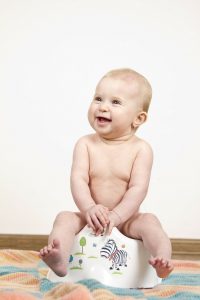 Before you start potty training, be sure that you have discussed and included your nanny in your plan. Communication is key with all parties involved, so be sure that you are all on the same page when it comes to potty training. If not, it will be frustrating for all when you are not successful.
1. Is My Child Ready?
You want to start potty training at just the right time. You will know that your child is ready when he or she gets more interested in you going to the potty, tells you right away when the diaper is wet or pulls on it and seems uncomfortable with it. Give potty training a try, if your child doesn't seem ready despite the signs, wait a few weeks and try again.
2. Am I Ready?
Just as important as your child being ready is that you are ready. Prepare yourself mentally for the transition from diaper to potty for your child. You will need a lot of patience and understanding. There are going to be resentment, tears and the occasional accident. Make sure you are prepared for this so you can stay calm and supportive for your child.
3. Do We Need A Potty Chair?
A regular toilet is very intimidating for a child. The seat is rather large and your child will have to hold on to avoid falling in. In addition things vanish in there when you flash which can be a pretty scary thought for your child. Many kids are more comfortable with a potty chair at first. After a few weeks you should be able to move on to a potty seat insert that fits on your regular toilet eliminating the potty cleanup.
4. Should We Use A Potty Doll?
A potty doll is not a necessity when it comes to potty training, but can be a great tool. A potty doll will pee like an actual child and usually comes with diapers, panties and a potty chair. The doll can help tremendously during the pre-potty training phase when you are getting your child used to the idea of going in the potty instead of the diaper. You can illustrate whats supposed to happen on the doll and let your child warm up to the idea by playing with the doll in the same fashion. When you are ready to potty train, put the doll on the potty right next to your child.
5. Should We Use Potty Training Rewards?
Before you start potty training, you should decide if you are going to use some sort of rewards as encouragement for your child, or if you will simply make your child feel great about his successes by being his cheer leader. Simple potty training rewards can include stickers, candy like a few jellybeans or M&Ms, or you can use some sort of tracking chart for bigger rewards (i.e. If you use the potty for an entire week without accident, you get a small toy). Using simple rewards can be a great potty training tool, but it isn't by any means necessary as long as you get the message across to your child that you are proud of him.
Take a few minutes to answer these potty training questions for yourself and go over them with your spouse and your caregiver, to ensure you are all on the same page before you start potty training your child. It will help you give your child a clear picture of what you are trying to accomplish and will cut down on any confusion for everyone.
Today's guest post comes from Be The Best Nanny Newsletter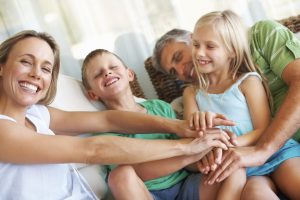 Kids Don't Naturally Know How to Delay Gratification
When I first started working as a nanny I found a lot of great ideas to use with my nanny kids from author Sheila Ellison.  I will share her clever ideas on how to teach children to be patient today.
The only way to teach children difficult coping, life skills is to practice using those skills as play or activities to do together. But, teaching kids who crave immediate gratification to be patient can be particularly tricky.
In her book 365 Ways to Raise Great Kids
 Ellison explains that a child that is patient can entertain herself while waiting and listen until she learns and understands.
She writes, "A child who learns patience has found a tool that will help greatly in overcoming the frustrations of life."
Here are 5 ways Ellison recommends to teach kids to be patient …