Posts Tagged 'Celebrating Mother's Day'
Give mom something she really wants for Mother's Day … time! Book a sitter today and give mom a much needed day of pampering, lunch and movie with a friend, or make it just the two of you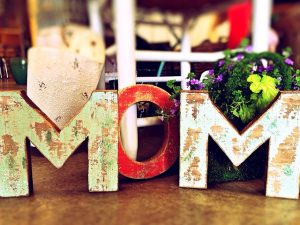 with a delicious brunch.
Our sitters will take care of the kids while you take care of mom.
Don't forget that TLC is here to help you with all your in-home child care needs.  If you are interested in hiring  a full time, part time, summer or after school nanny visit our website at tlcforkids.com.
Looking for some great ideas to make something special for mom? Check out our Pinterest full of ideas for all ages.
The professionals at TLC Family Care personally assist nannies, babysitters and families in St. Louis, Atlanta, Chicago, Nashville, Memphis, Charlotte, Miami and Orlando to find the right childcare arrangement. Our mission is to provide a safe and personalized  approach for families and caregivers to connect with each other that is not an internet search. TLC has worked with families, nannies, sitters, newborn care providers, and tutors for over 35 years and looks forward to working with you! To find great nanny and babysitting jobs visit us at tlc@tlcforkids.com or Call 314-725-5660.
Dads, TLC For Kids wants to help you celebrate Mother's Day with a free agency set up fee.
Simply visit our Facebook page, like us, and enter our contest.  Tell us what a great mom your kids have in the comment section of our Mother's Day Contest post and you will be entered into the drawing. The winner will be announced Friday, May 10th.