Posts Tagged 'caring for newborns in Miami'
For many families, the Holiday season is the most wonderful time of the year. But, the high expectations that come along with the holidays can lead to stress, depression or disappointment. With so many things that we need to get done in order to spread holiday cheer, it can be pretty easy to get overwhelmed. Here are a few things you can do to keep yourself feeling merry and mellow this holiday season.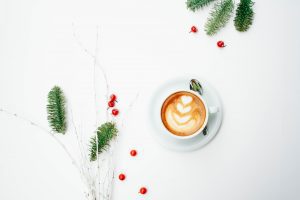 Get Started Early
It's never too early to start getting ready for next year. Always keep an eye out for festive decorations or the perfect holiday card while you're out shopping. Not only will this give you less to worry about when Christmas is just around the corner, but buying holiday supplies off-season can also save you money. If the family holiday festivities are going to be held at your house this year, start preparing weeks or even months ahead.
Connect with Family
The stress of the holidays is much easier to manage when you're able to use the time to reconnect with family. Find new, fun ways to get into the holiday spirit together. You might try decorating Christmas stockings together as a family, or singing carols around your community. You could even volunteer together at a local food bank or toy drive and help to spread some holiday cheer.
Bring Down Expectations
Over-hype and high expectations make preparing for holiday festivities much more stressful. If you worry yourself over having the best decorations, the most presents, or the most memorable dinner party, you could end up trying too hard (and going a little crazy). Try to keep your family more focused on family and being together than they are decorations or presents.
Cut Down on Spending
Financial issues are one of the leading causes of stress, and the holidays tend to be a very costly time. Try to save money where you can so that you have one less thing to worry about. Think of inexpensive or sentimental gifts that you can give, rather than something costly from the store. The same goes for decorating. Homemade decorations for the house or tree save money, as well as provide an activity the whole family can enjoy.
Ask for Help
It's very difficult to get everything done on your own during the holiday season. But, you don't have to get it all done by yourself. The ideal people to go to for help would be your family. All of the stress-inducing chores that you need to take care of can become fun family activities. Not only will this make things much easier, but your family is sure to cherish the holiday all the more if everyone helped make it happen together.
If you feel anxious when Christmas is a few weeks (or even months) away, you're not alone. Many people consider the Christmas holidays to be the most stressful time of the year. But, as long as you avoid the over-hype and encourage your family to have realistic expectations, everybody in your family should have a peaceful and merry Christmas.
TLC For Kids, Inc. has been St. Louis' premier nanny and babysitting agency for over 30 years. TLC For Kids' dedicated staff is ready to assist you in finding nannies, tutors, newborn care specialists, sitters and more.  Reach us at tlc@tlcforkids.com or 314-725-5660
Even if your little ones are not going back to school they can still get sick this fall.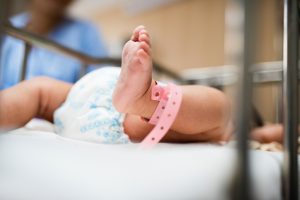 Here are a few things you can do to prevent an illness in your newborn.
1. Flu shots: everyone in your household over the age of 6 months should get a flu shot. This will minimize the risk that your infant will get sick, since we cannot give the shot to children under 6 months.
2. Whooping cough shots: there is currently an epidemic of whooping cough in some areas of the US. While mostly annoying it sometimes can be debilitating to older children and adults with several weeks of a relentless cough, but to an infant it can be fatal.  Most of us have been immunized as children, but immunity wears off over the following decades. The vast majority of cases in infants come from parents. Everyone over 10 years including parents, grandparents, caregivers and anyone else in contact with your infant should get the booster shot now. Your family doctor or pediatrician, an urgent care or clinic can give it.
3. Clean hands: Wash your hands frequently throughout the day.  Also, ask anyone who comes in contact with your infant to clean their hands first.  Stopping the spreading of germs is one of the best ways to keep you baby healthy this Fall.
TLC for Kids Newborn Specialists are available to take care of your little one's this Fall.  Our Specialists are trained to give the highest quality care to newborns.  They are also available to help teach newborn care to the parents.
Please visit our website for more information on our Newborn Services.