Posts Tagged 'babysitting jobs in Florida'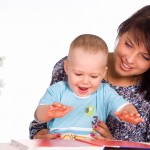 Being a nanny is a very rewarding job. It's a unique opportunity to be able to watch children grow and learn in their home environment. But, it takes a special person with certain characteristics to be a nanny. If you have the following characteristics and previous childcare experience you might want to consider a career as a nanny.
Personal Characteristics:
Professional Characteristics:
takes pride in delivering the best possible child care
provides safety and security by establishing a routine and consistency
knows the proper handling of an infant for feeding, bathing, dressing and holding
understands children's developmental stages and phases
encourages individuality and creativity.
If you are interested in learning more about the nanny jobs at TLC for Kids please visit our website.
Click here for a list of our current job openings.
We look forward to hearing from you.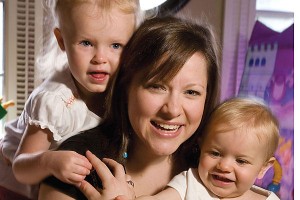 It's here…our newest blog feature.  We're excited to announce our newest blog series, "Three minute Q and A with TLC nannies." Each month we're going to bring you some great Q and A with our nannies so they can share some info and insight about the nanny profession and educate others on some of the fun aspects of the job.  This week we interviewed Judy.
1. Why do you want to be a nanny?
I became a nanny after college when I realized teaching in a daycare setting was not for me. I have always enjoyed working with children, so when the opportunity arose, I jumped in with both feet! I love being a nanny, and can no longer imagine having a career in anything else!
2. What's your favorite thing about being a nanny?
Being apart of a family! Working together as a team in raising the kiddos!
3.  What activity are your looking forward to doing with your charge(s) this week?
This week we are going to grants farm and to the train store to play with friends!
4. Where do you get your ideas for creative activities?  What's your favorite craft?
Pinterest, Facebook groups, friends, and google is my best friend! 
5. Do you follow any blogs or websites to share with other nannies?
Nanny Transitions