Posts Tagged 'babysitting agency in St. Louis'
It is common for kids, especially preschoolers, to suffer from separation anxiety. Separation anxiety is  hard on both the child and the parents.  Trust me  I know, I have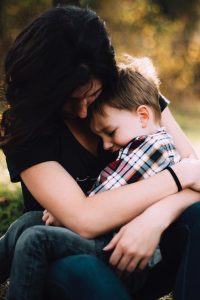 lived through it.  Whether it was taking my children to school, a birthday party or a leaving them with a babysitter they cried.  Leaving them was hard but leaving them when they are crying was even harder.  Thankfully, I don't have these problems anymore.   Now when I leave them with a TLC  babysitter they wave goodbye with a smile on their face and start playing.
Here are some tips from  Dr. Laura Horsch , a child psychologist in Menlo Park, California on helping your kids deal with separation anxiety.
1.   It's important for parents to keep their morning goodbyes consistent and short. "Lingering in response to crying or tantruming may inadvertently reinforce those behaviors," explains Horsch.  The rule of thumb in such situations is to strive for a short goodbye process.
2. "Parents are encouraged to prepare their children for what to expect, acknowledge their child's feelings, engage their child in a goodbye ritual (for example, hug, wave, etc.), and reassure their child that they will return," she says.
3.  And it's crucial for parents to talk openly with their children about their feelings. Read a book about kids going off to school or Mommy going to work and then discuss with your child. And remind them that Mommy or Daddy will always come back to get them.
Horsch reminds parents that being tearful before mom or dad leave is common and natural. "Remember that these challenges are likely a normative part of healthy child development. These experiences are part of a child's building resilience and emotion regulation."
And she adds that there is almost always a silver lining: "Most children calm down quickly and enjoy their day shortly after their parents' departure."
To read the complete article and interview with Dr. Horsch click here.
TLC For Kids, Inc. has been St. Louis' premier nanny and babysitting agency for over 30 years. TLC For Kids' dedicated staff is ready to assist you in finding nannies, tutors, newborn care specialists, sitters and more.  We serve St. Louis, Atlanta and Florida. Reach us at tlc@tlcforkids.com or 314-725-5660
St. Louis families looking for nannies, babysitters and newborn care have been trusting TLC for Kids for 30 years. TLC's reputation in the community for providing quality caregivers and personal service makes them the go-to agency for busy families.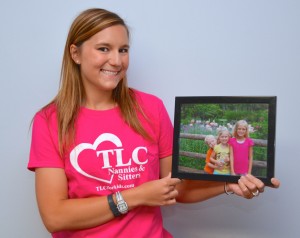 With a large staff of screened nannies and babysitters, parents can count on TLC for finding both full-time nannies and as-needed sitters for daytime, evenings, weekends, overnights and more.
Stephanie Graff and her sister, Sharon Graff-Radell, started TLC because they wanted families to have easy access to high caliber, one-on-one childcare when they need it most. "We offer peace of mind and take the stress away from busy families. Some of our clients use TLC three or more times a week and some only call us when their kids are sick, school is closed or their regular sitter can't make it," explains Stephanie Graff, TLC for Kids President.
Nowadays families may turn to online services to find nannies and sitters, but those are not always a safe or convenient way to find childcare. TLC offers a safer and more personal approach.
Families today don't have time to comb through online matching services to find a needle in a haystack, then check references and run a background check to figure out if that one person will be available at 6 a.m. when their child is sick. TLC handles all of that for their clients.
The women who work in the TLC office understand the concerns of parents. They, too, have families, juggle children, work, etc. They make sure to get to know the preferences of the families they work with to quickly address their needs. Families don't have to take the time to browse through random profiles. TLC's recruiters personally interview and screen each candidate to facilitate the perfect match. "At TLC, we get to know our nannies and our clients so that when your family is in need, we will send an experienced caregiver who will give you the peace of mind you need," Stephanie promises.
TLC not only locates caregivers for families, but also for daycares, preschools and religious organizations and special events.
"There is a misconception that it is expensive to use an agency. Using TLC will save you a lot of time and energy. For a $20 agency fee, an experienced, vetted caregiver will come to your home to care for your children. You make one call to TLC and we take care of the rest. It's that simple," Stephanie says.
TLC has recently since expanded to Florida where they service Miami, Boca Raton, Fort Lauderdale, West Palm Beach, Tampa, Orlando, St. Petersburg and Jacksonville. TLC can even provide its St. Louis members with a screened sitter when they vacation in one of these areas.
In addition to full and part-time nannies, temporary sitters and newborn care, TLC offers housekeepers, tutors, household managers, personal chefs, adult care, house sitters, pet sitters and even drivers. They also have qualified and experienced staff to take care for a range of special needs.
"From time to time, we do receive some unusual requests. Recently we had a family call us because they needed a caregiver to sit for 8 hours with their dog who was recovering from surgery. We have also cared for children at venues while their parents perform and recently, we had a client who requested someone to drive her son and his friends to a school dance and to the events afterwards," Stephanie said. TLC's mission has always been to help make life easier for families by providing excellent care. So whatever the need, they'd love to try and help. For more information on services, pricing, and to get started, you can visit the TLC website at tlcforkids.com or call and speak with them directly at 314-725-5660.
TLC for Kids babysitters and nannies are available to drive kids.   Our temporary babysitters can help with driving to school, after school activities or to a friend's house for a play date.   TLC nannies not only drive kids to school and other activities but often assist the family with errands.  We do ask that the parents provide the sitter with the appropriate car seat.
Please read the information below about car seat recommendations and requirements for the state of Missouri.
Child Car Seat Laws
While safety belts offer excellent protection for adults, they are not designed to keep children safe in the event of a motor vehicle accident. Missouri law states:
• A child less than four years old or weighing under 40 pounds must be secured in a child passenger restraint system appropriate for the child.
• A child over four years of age, but less than eight years of age, who also weighs between 40 and 80 pounds and is under 4'9″ tall, must be secured in a child passenger restraint system or booster seat appropriate for that child.
• Children 8 years old and older at least 80 pounds, or children more than 4'9″ tall, are required to be secured by an appropriate vehicle safety belt or booster seat.
The fine for violating Missouri's child safety law is $50 plus court costs. Child safety seat requirements do not apply to children who are being transported in a school bus or public carrier for hire.
If you're in the market for one, you can shop online for a child car seat at any time. Before ordering, be sure to read our articles on How to Buy a Child Safety Seat and How to Install a Child Safety Seat.
If you have questions about Missouri's child safety restraint laws or wish to schedule a checkup to ensure your car seat is installed correctly, contact the Missouri Department of Transportation at (800) 800-2358.
 Missouri Car Seat Laws
Any child under the age of four (4) must be restrained in a child safety seat.
This child passenger restraint system must have an approval label from the United States Department of Transportation (USDOT) indicating that the child safety seat or system meets Federal Motor Vehicle Safety Standards.
Missouri Booster Seat Requirements
Children meeting the following criteria must be transported in a booster seat:
The child weighs a minimum of forty (40) pounds regardless of age, or
The child is from four (4) to eight (8) years of age, or
The child weighs from forty (40) to eighty (80) pounds, or
The child is less than four (4) feet nine (9) inches in height