Posts Tagged 'babysitters Miami'
TLC For kids has been providing nanny placements for over 30 years in St. Louis and also serves South Florida and Atlanta. We are often asked why an agency can be a benefit for families when there are so many do-it-yourself options on the web. I wanted to share a list of quick points to consider when making your choice!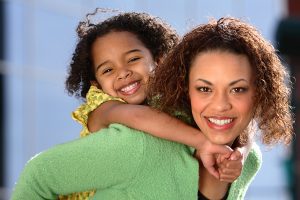 Advantages of Using Nanny Agencies
A good nanny agency saves time for both nanny and family. It has tested procedures for recruiting, advertising, screening, and counseling, and policies regarding both placement and refunds.
It has an established reputation based on previous nanny placements, which in turn draws additional nannies and families into its registry, improving the choices for all.
A good nanny agency treats nanny and family as equals. Both are its clients, for without one it will not have the other.
A good nanny agency provides a solid nanny/family contract.
A good nanny agency stands behind its placements and impartially counsels both parties in case of on-the-job conflict.
A good nanny agency monitors the success of its nanny placements and may even offer workshops and gatherings that support both nanny and family.
Experience with a good nanny agency is probably the best possible introduction to the placement process: when a nanny has fulfilled her commitment to a good agency placement, the experience – awareness of screening procedures and of the many hitches along the way – will help both nanny and family in the next go-around.
A good nanny agency is known by its customer service, the caliber of the nannies and families it serves, and the frequent long-term success of its placements.
Screening Tools Used by Nanny Agencies
Nanny agencies have developed an arsenal of screening tools to help them in their work. A good agency knows how to spot "red flags" and eliminates the candidates who don't meet their requirements. Sometimes the detailed application and the knowledge that the agency will be screening them alone helps screen those that would otherwise try to apply directly to an on-line site or individual families.
These tools include:
Application forms, which cover education and work history and provide "what-if" questions to assess childcare knowledge.
Minimum standards for applicants.
Age: 18 was the minimum; some nanny agencies may expect applicants to be at least 21.
Experience: initially "some babysitting," now more often two years full time in a similar situation, even for those with teaching experience (great but not the same).
Education: initially a high school diploma, now often two or more years of college.
Interviews, one or several by telephone (for out-of-state applicants) and/or in person, for both nanny and family. Local applicants should without exception have been interviewed in person, with references checked prior to referral to the family. A premium service may interview nanny and/or family in-home.
Reference checks, as letters or conducted by telephone, anecdotal or fill-in-the-blanks.
Criminal record checks.
Driving record checks.
Standardized questionnaires for interviewing useful in comparing nanny candidates.
Standardized personality screening of nanny and/or family to assess personal style and potential for mutual compatibility of family and nanny.
Contact us today so we can help you find the best nanny for your family.
TLC For Kids, Inc. has been St. Louis' premier nanny and babysitting agency for over 30 years. TLC For Kids' dedicated staff is ready to assist you in finding nannies, tutors, newborn care specialists, sitters and more.  Reach us at tlc@tlcforkids.com or 314-725-5660
In 1985, Sharon Graff Radell, prepared her college thesis on women working in leadership roles. Through her research, she was inspired by the stories of professional working moms who needed extra child care support that was just not available in the market. She discovered an acute need for high quality in-home child care services.
She decided to fill a niche and create a business that would provide screened, experienced nannies and babysitters with 24/7 availability. When she discussed her idea with a friend who was struggling with the difficulties of balancing work and family, her friend said "if you really want to do something for working moms, do more than just finding nannies; we need back up care and sick childcare."  In the next 6 months, Sharon started the process of developing TLC For Kids Nanny and Babysitting Service.
Within the next few years the International Nanny Association (INA) was established and began to create standards and recommended practices for the industry. The In-home Child Care industry had became a reality and was evolving from a cottage industry into a major, nationally recognized field.
Since then over 20,000 families have relied on TLC.   TLC has evolved into a full service agency providing professional screening and placements of nannies, temp nannies, hotel babysitters, and tutors.  TLC also provides postpartum Doulas and newborn overnight services for new parents.
Motherhood has been the inspiration that not only created TLC For Kids, but also created an entire industry in the US. In addition to working on her own business, and the INA, Sharon has spent the last 20 years consulting with start-up agencies throughout North America and has provided workshops for new and existing agencies to guide other entrepreneurs in their quest to provide safe quality in-home child care. In 2012 Sharon decided to expand her nationally respected TLC for Kids business into the bustling and ever-growing society of her home city of Miami.
TLC in Miami is thrilled to announce that we have developed an outstanding staff of Miami caregivers comprised of teachers, social workers, degreed professionals, early childhood education students, elementary education students and experienced nannies. Continuing her mission of providing working mothers and their families with the flexibility, support, and trust that they need, Sharon and her team are looking forward to bringing this important service to families throughout the Greater Miami area.