Posts Tagged 'babysitters in Atlanta'
I was a nanny for 16 years. Over that time, I was with five different families. It was one of the most rewarding jobs I have ever had!  To be able to watch children grow and learn each day, and to be a part of that growth was truly amazing. One of the best things about being a nanny was that my "office" could be anywhere!  We could go to the library, museum, zoo, or any other myriad of places to participate in fun activities.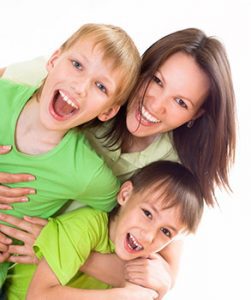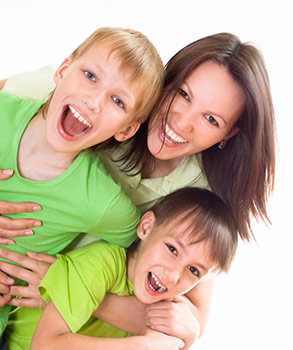 Living in Metro Atlanta, we had a lot of places and activities to choose from. Today, I want to give my top three places to go to on a rainy day in and around Atlanta.
My favorite place, ITP (inside the perimeter) has to be the Georgia Aquarium.  Touting itself as the largest saltwater enclosure in the world, and housing four Whale Sharks, the aquarium is nothing short of spectacular. From the dolphin show to the otters, to the touch tank; the aquarium is a joy for all children and adults alike! I highly recommend this attraction any rainy day. Each time I go, I see something different. They often have reduced prices on the weekdays at different times of the year. Be sure to take your charge(s) to this magical place!
I have two favorite places OTP (outside the perimeter). First, The Center for Puppetry Arts in Roswell is an amazing museum, playhouse and workshop all in one!  Go here for a show throughout the year and see timeless tales such as "The Little Mermaid", "Rudolph the Red-Nosed Reindeer", and "Peter Pan". The Center also has a permanent display of Jim Henson's most famous "Muppets". It is truly a sight to behold. They also hold workshops where you can learn to make your own puppet and learn about being your own puppeteer!
Second, The Tellus Science Museum, in Cartersville is a science lovers dream!  From the moment you walk in, the display of the weighted pendulum and guessing which domino will fall next starts your day of fun experiments! They have a dinosaur exhibit, automobile and space exhibit, rock and precious gem exhibit, as well as many other attractions. For the little ones, there is a small children's area with a lot of enjoyable things for them to touch and play with. To finish it off, they have a gem mining room as well as fossil find!  The planetarium is also something you will wish to explore for the space and astronomy loving child you may nanny for.
If you need a great caregiver to show your kids a good time in Atlanta, TLC is always ready to provide you with one on short notice. No matter where you go, there are many indoor attractions in and around Atlanta to explore with your charges. Have fun, be adventurous, and happy trails to you all!
Every child will receive care from someone other than their parents.  It may be a nanny, babysitter, grandparent, daycare worker or teacher.  Often times this situation can be difficult for both parent and child.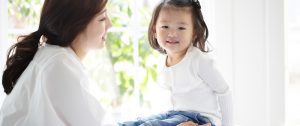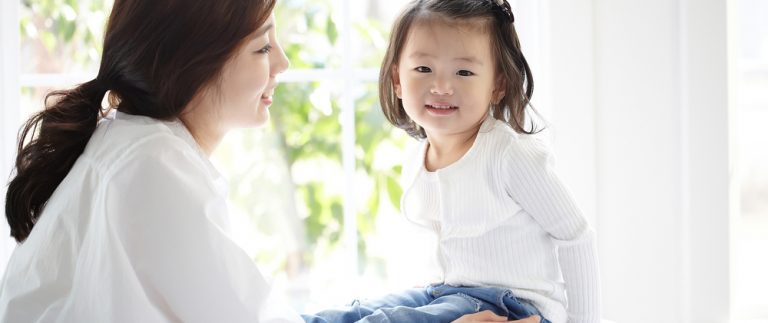 TLC Family Care would like to share some tips to help you both through this new challenge.
1. Preparation.  A few days before start talking to your child about what is going to happen.  If possible take a look at the new setting and talk to your little one about what is going to happen during the day.  If you have hired a new nanny have the nanny come over to play first before she starts work.
2. Communication.  Tell the new nanny or caregiver all about your child.  Share routines and likes and dislikes.  You can also tell the nanny about recent events that might help build a relationship.
3. Transition objects.  If possible let your little one keep something with them that will remind them of home.  This can be comforting for your child.  A transition object might be a blankie, favorite stuffed animal or a picture of mom or dad.
4. Play Games.  For a younger child playing games like peek-a-boo and hide-n-seek help with  separation anxiety.  Kids learn that things continue to exist even if they are out of sight.  It also helps teach children the idea of a reunion and that objects and parents do come back.
5. Aftermath.  Finally be prepared that your child may react to the separation after the fact.  This may come in regression in toilet training, temper tantrums, or low levels of frustration.  Remain calm and talk to your child about their feelings and reassure them that everything is going to be OK.  Let the nanny or caregiver know about these new feelings too.
TLC's nannies have experience working with kids and come ready to help make the transition a smooth one. Give us a call today to speak with one of our placement specialists and help you find the perfect caregiver for your family.
TLC For Kids, Inc. has been St. Louis' premier nanny and babysitting agency for over 30 years. TLC For Kids' dedicated staff is ready to assist you in finding nannies, tutors, newborn care specialists, sitters and more.  Reach us at tlc@tlcforkids.com or 314-725-5660.