Posts Tagged 'aggression'
There are many ways that you can make sure you have enough time for your children. In fact, there are many times when you can take the time that you need for your children. Remember that children don't always need to have time that is only for them. Often, a child will enjoy any time that he gets to spend with you – even if that time doesn't seem that important to you. When you are spending time with your children, any of this time can be quality time, as long as you are able to do it correctly and make it worth it for you and for your children. No matter what you are doing with your children, it can be time that is completely worthwhile and that you will enjoy for years to come. 
Part of the reason that many people are not able to spend enough time with their children is because they have so much else to do. They might not feel like they have enough time to spend with their children because they have so much else to do. However, it is very important that you realize that all of the time you spend with your
children can end up being quality time, in more ways than you think. 
First of all, when you are with your children, any time at all can be quality time. You will be able to spend quality time together when you are working in your home, or even running errands. When you are doing the dishes or cooking dinner, you will be able to spend quality time with your children. But you want to make sure that you are able to spend each moment with your kids in a quality way. When it comes right down to it, you will be able to spend a lot of time together as your children get older. It is time for you to be able to spend as much time with your children as possible. 
When it comes right down to it, the best way to take advantage of being with your children is to make each moment as wonderful and special as possible. There are many ways that you can do this, and no matter which way you choose, you will be able to spend the time that you need. For instance, when you and your children are working around the house, you can use each moment as a life lesson. When you are cooking, a good thing to do is to have your children help you cook. This will allow you give yourself a chance to get what you need to get done, but also be able to spend this time with your children. It can also help your children learn as much as possible in the time that they have. 
In today's busy lives, it is often hard to find time for you and your children to spend together. However, if you concentrate, you will be able to spend as much time together as you want. No matter what you are doing, you can do it with your children, and this will help both of you have the time together that you need. Spending quality time with your children is often much easier than you think. In fact, spending as much time together as possible can not only help you spend time with your kids, but help your kids grow up stronger and happier. The more time that your children can spend with you, the smarter and happier that you children will be able to be. So, spend each moment that you can with your children, and make each moment as special as popular.
Busy parents are often at wits end when dealing with a clingy youngster. This is especially true when the child is two or three years old.  
The most common frustration that a parent deals with while taking care of a toddler is that young child's curiosity. A child of this age often gets into anything-no matter how childproof the home is. 
Dealing with a child of this age requires quite a bit of patience and persistence. This may mean telling this child "no" to the same offense 100 times in a day.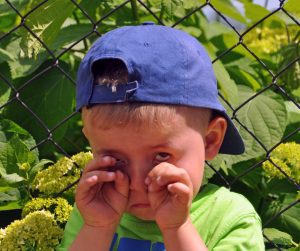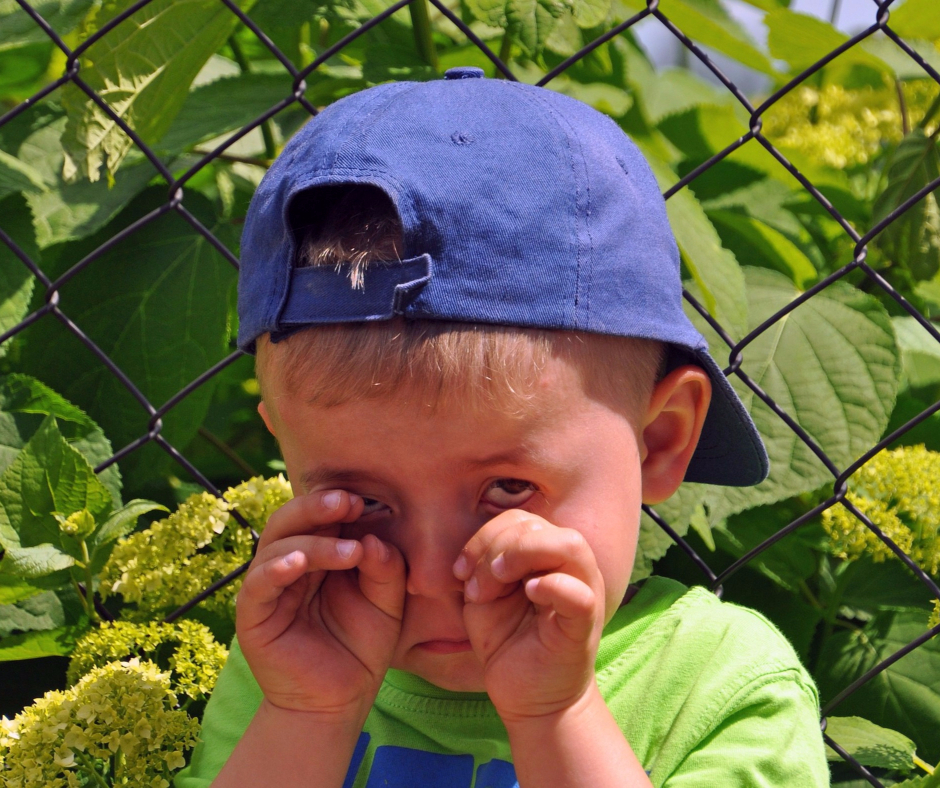 The reason why this is the case is because the child is not yet at the age of understanding right or wrong, but only conditioned to follow simple commands.  For this reason, trying to negotiate with a child this age is a challenge, and is often not recommended. 
However, there is one type of negotiation that works best with a toddler. The best way to do so is to use redirection. This is usually very effective when this child is wandering out of the year or is trying to grab your financial papers from off the kitchen table. 
Redirection is simply the act of saying "no" and then saying "here." Then, you offer the child a coloring book, toy, or any other distraction in order to encourage him or her to behave more constructively.  
Redirection may also work if the toddler is crying or whining excessively, or angry with you for telling him/her "no."  Within a couple of minutes the child will usually forget that you have denied him or her of something, and will go on playing as usual. 
An additional scenario that is conductive to toddler redirection is when you are under pressure to finish a very important work task. Perhaps the child is demanding your attention during a time when you cannot give it. 
If this is the case, you can give your child a hug, and or tell the child "I love you" and help the child find a way to keep occupied for even a few minutes. If this does not work you may want to find a responsible caretaker to oversee the child so you can finish urgent tasks.  
Another aspect of dealing with a toddler is appreciating him or her while you have the chance. This may seem impossible to do when you have so much responsibility. You may even sometimes not really be able to fully enjoy your toddler because you are busy taking care of the house, making a paycheck, and just living. 
However, if you can find it in your heart to spend at least a few minutes at a time during different intervals of the day noticing your toddler, it will help you and the child.  Although you are trying to help the child grow up, you also will want to spend quality time with the child as well. 
For instance, you may want to take a break from housework or job duties and take the child for a walk around the block. You might also benefit from an hour or two in the park with your young child as well. 
Furthermore, perhaps you can join other moms with children and make a social out of it. It is also important for you to take enough time away from your child as well. Every parent needs to be able to have time for him or herself.   
Even as little as a half hour a day alone is valuable, as every parent would benefit from solitude. Also, whenever possible you may benefit from napping while your child is asleep, if you stay home with the child for any length of time.
Being a parent is not easy and it gets even harder, when your child gets angry. A toddler throwing a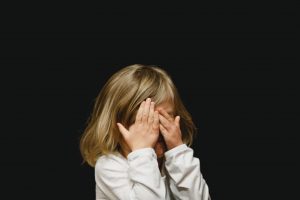 temper tantrum, a young child screaming and pounding or an adolescent slamming the door slamming, can leave us all puzzled, frustrated and at our wits end. Sometimes it might even make us angry and it is hard to deal with your child's anger if you are getting angry and frustrated too.
Therefore one of the first things you might want to do when trying to deal with child anger and tantrums is identifying the source. Find out what triggered the anger and also, find out what the child's reaction to anger is. Not all children have the same reaction. Some scream, some pound, others might hit and bite, bang their heads on the wall or not show any exterior signs at all while they store the anger inside. Even though many of us were taught that anger is a bad thing and that we should be ashamed for being angry, this is not exactly true. Of course anger is not a nice thing, but learning to properly deal with and express our anger can make all the difference.
Children should always be allowed to express their feelings and the feelings should be treated with respect. A child has a different view of life. What angers him now might not even bother him tomorrow, but for now we need to respect the feelings and acknowledge them. The angry outburst of a child might be a defense mechanism or might be related to failure or self esteem. Sometimes it might even be a way to express anxiety. Many young children actually get angry when they are sad. It is a normal reaction for them because anger and sadness are very closely related.
If you are worried about your child, find out when and why the child gets angry. Also there is a fine line between anger and aggression. Anger is a temporary situation, whereas aggression is a way of hurting a person or destroying property. Neither one of the two is really bad, but when other people can get hurt it is absolutely time for you to deal with your child's anger/aggression. When dealing with an angry child, think about trying to protect and help the child; don't think about punishing the child.
Ways to prevent anger or help a child with the anger are more or less effective for different children. Here are some ways that you can deal with anger in children.
First of all, "catch your child being good". Telling a child when he or she has done something that pleases you helps a child learn what you think is good behavior. It also makes the child feel good about him/her by accomplishing things that are important to you. When a child learns the difference between good and not so good behavior the child will try to behave more often in a way that you appreciate. This does not mean to just tell the child that he is good. It needs to be related to a specific situation. Praise your child after cleaning up by himself, after taking the shoes off when entering the house or after helping you with a chore without being asked.
Another important part with dealing with aggressive/angry children is to ignore behavior and situations that can be tolerated. If you tell your child every time he does something wrong you not only overwhelm the child, you might also lower the self-esteem. The child will think that he or she can never do anything to please you.
Additionally you can help your child by giving him or her physical outlets or by manipulating the surroundings. Sometimes anger comes from having to much energy to burn; the child is on the edge. If the child gets an opportunity to burn the energy there will be less energy put into anger. Manipulating the surroundings to prevent the child from being angry is also helpful (removing a toy, starting a different activity).
Lastly, one of the most important things, show your child that you love him or her, be close, lovingly connect to your child through touch and talk. And if you get into a situation, try some humor to break the ice; it will ease the tension in your child.
TLC For Kids, Inc. has been St. Louis' premier nanny and babysitting agency for over 30 years. TLC For Kids' dedicated staff is ready to assist you in finding nannies, tutors, newborn care specialists, sitters and more.  Reach us at tlc@tlcforkids.com or 314-725-5660.