Posts Tagged 'afterschool nanny jobs'
Back to school is right around the corner. Have you considered your child care needs?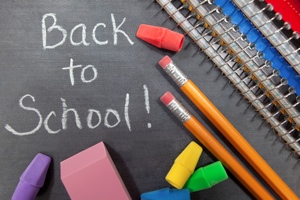 Thanks to HomeWork Solutions for this insight into hiring an after school nanny. 
Your children are in elementary school full time and you and your partner are working full time. After school childcare is a priority. Your son wants to participate in an after-school computer program once a week, and your daughter wants to play fall soccer. Mom and dad have demanding jobs, and just getting a healthy dinner together can be a major challenge. You wonder, are there after school nannies?
Yes, many families turn to after school nanny care.
While there are certainly candidates looking for long term part time nanny positions, families find it can be challenging to hire reliable part time help. You don't want to hire a part time nanny who is working for you until a full time opportunity comes along. Experts agree,  the more hours offered the better, and the more competitive the pay the better.
Many families look to college students but be aware their availability may change semester to semester.
You will still need coverage for school closures, teacher work days and when child is sick – the after school nanny may or may not be flexible enough to help here.
The professionals at TLC Family Care personally assist nannies, babysitters and families in St. Louis, Atlanta, Chicago, Nashville, Memphis, Charlotte, Miami and Orlando to find the right childcare arrangement. Our mission is to provide a safe and personalized  approach for families and caregivers to connect with each other that is not an internet search. TLC has worked with families, nannies, sitters, newborn care providers, and tutors for over 35 years and looks forward to working with you! To find great nanny and babysitting jobs visit us at tlc@tlcforkids.com or Call 314-725-5660.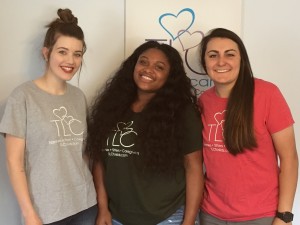 TLC for Kids has  part-time and after-school nanny jobs!!  These families are ready to hire and can interview ASAP!
Contact Jennifer at jennifer@tlcforkids.com if you think one pf these jobs would be a good fit for you!
Family in Creve Coeur needs after-school nanny Mon-Fri from 3:00-6:00p for 2 active boys.  The best fit will be someone who is kind but firm.   $13-15/hr
Family in University City needs a nanny 3 days/week for 2 year old and new born.   Monday and Thursday are 8-5 and Tuesday is 9-5.  Newborn experience is required.  $15/hr
Ladue family is looking for an after-school nanny for 3 children (6,7,9) Mon-Fri from 3:30-7 or some days as late as 8:00.  Also needs 2 mornings a week (Mon and Wed).  $14/hr
Ballwin family looking for energetic nanny Mon-Fri from 3-6 who will enjoy working and playing with their 2 kids.  $15/hr
Webster family wants to interview someone as soon as possible for their 2 children (ages 12 and 10).  Hours are Mon-Fri from 2:30-5.  Experience with special needs is helpful.  $13-15/hr
Family in Richmond Heights with newborn is looking for a part-time nanny Mon-Fri from 12-4.  Pay commensurate with experience.
Clayton family is looking for a part-time nanny for 2 kids.  Most likely the schedule will be 12-5 four days a week.  The father works from home.  Family is looking for someone to play and interact with the children.  $12-14/hr
Creve Coeur family is looking for a nanny Mon-Fri from 3-6 starting in November to play with their 5 year old daughter.  Child works best with someone who is outgoing, loving, warm, artistic, and into "girly" things.  $13-15/hr
Ladue family needs help with getting 3 active kids to different activities and with homework.  Family will need different hours every week but nanny will be given advance notice and they can be flexible with the schedule.  Position starts in November.   $13-15/hr