Posts Tagged 'advantages of using a nanny agency'
Working with a nanny placement agency is a great and effective way of finding an exceptional nanny for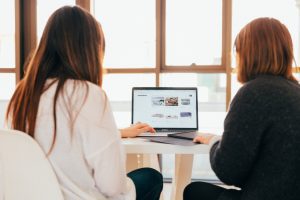 your family. The purpose of a nanny placement agency is to locate both nannies and families and match them.
Below are some benefits of going to a nanny placement agency:
• Going to a nanny placement agency saves a lot of time and effort for both the family and the nanny because of procedures (advertising, screening, recruiting and counseling) that are already tested.
• Most nanny placement agencies are well-established which draws more and more families and nannies into their lists. This improves the parents' choices. TLC has been serving families for over 30 years!
• A nanny placement agency treats both families and nannies equally. They are considered clients that need each other.
• They have a contract for both the family and nanny.
• A nanny placement agency also serves as a counselor for both clients in case of problems.
• Placement agencies are also known for their customer service and competence of the nannies.
All nanny placement agencies have devised their own screening procedures. Other than this, they have a system for fees for registration and placement. What is so good about a nanny placement agency is that they also provide references before registering.
Below are the typical standards for recruitment:
* The nanny should have prior experience as a nanny or working exclusively with children. Most agencies require a minimum two years or more experience. Experience in teaching is a huge advantage.
* Today, many parents require that the nanny has received at least two years of college education. Before, a high school diploma was sufficient.
* Interviews are performed in person or video / Skype for long-distance applicants (both family and nanny). In-home interviews can also be requested.
* Applicants should have no criminal records.
Most applicants are also given a set of uniformed questionnaires during the interview that is very useful in evaluating all applicants. All applicants are screened to asses their individual personalities for nanny and family compatibility.
Fees are generally non-refundable due to the tedious processing of a placement. For this reason it is very important that parents and nannies are both realistic with their expectations and take the process seriously to get the most of the fees. Get as much information about the nanny placement agency as possible before signing up and make sure you are dealing with a credible company.
Contact us about all your childcare needs today!
TLC For Kids, Inc. has been St. Louis' premier nanny and babysitting agency for over 30 years. TLC For Kids' dedicated staff is ready to assist you in finding nannies, tutors, newborn care specialists, sitters and more in Atlanta, Charlotte, Chicago, Ft. Lauderdale, Jacksonville, Miami, Orlando, Palm Beach, Sarasota, St. Louis, Tampa and more!. Reach us at tlc@tlcforkids.com or 314-725-5660.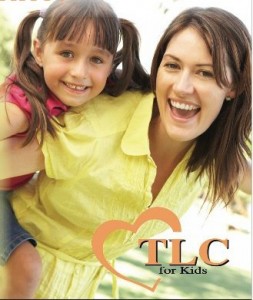 TLC For Kids has been providing nanny placements for 30 years in St. Louis and a few years ago started a nanny agency in Florida. TLC is often asked how a traditional nanny agency is different than the do-it-yourself options on the web.  Here are some of advantages of using a brick and mortar nanny agency.
A good nanny agency is a time saver for both the nanny and the family.
A good nanny agency has an established reputation based on previous nanny placements, which in turn draws additional nannies and families into its registry, improving the choices for all.
A good nanny agency treats the nanny and family as equals. Both are our clients!
A good nanny agency provides a solid nanny/family contract.
A good nanny agency stands behind its placements with trial periods and impartially counsels both parties in case of on-the-job conflict.
A good nanny agency monitors the success of its nanny placements and may even offer workshops and gatherings that support both nanny and family.
A good nanny agency is known by its customer service, the caliber of the nannies and families it serves, and the frequent long-term success of its placements.
TLC for Kids is one of the first agencies in the country to provide nanny placements.  Our Placement Counselors are experts in their fields and have 10 years experience placing nannies with families.   Visit our website to learn more about TLC for Kids and to start the placement process.