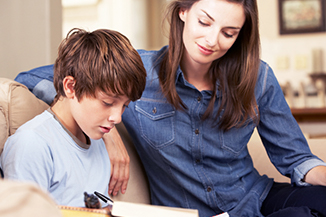 Des Peres, MO - Full-Time Household Manager
TLC Family Care is looking for a Household Manager for a family in Des Peres, MO.
These three fun and active kids all go to school and are busy during the summer. Mom and Dad work full-time and are looking for someone to help keep the home organized and help with taking care of the kids in the afternoons. A typical school day will be arriving, getting the kids breakfast, and ready for school. The nanny/household manager will walk the kids to school and then come back to tidy up the house, run errands, make dinner, do laundry, and get ready for after-school activities. Once the kids are home from school it's playtime, homework help, and transportation to activities.
One child does have OCD/anxiety. The ideal candidate will have some knowledge of this and have the patience and understanding to support her.
The right candidate will have at least one year of consecutive childcare experience working as a nanny, teacher, camp counselor, etc.
Candidate must experience working with multiple children at home.
The ideal candidate has good organization skills, clear communication, and experience running a home.
Candidate must have an insured vehicle to get back and forth to the job. Car will be provided to transport the children (the family will provide car seats).
Current CPR certification, FLU, and Tdap vaccination, or willing to get
Paid vacation
Paid holidays
Paid sick days
To learn more about TLC, our jobs and requirements go to: https://tlcforkids.com/nannies-sitters-senior-care-newborn-care/

Minimum of 1 year comittment
In-Home Child and Senior Care Services
7:00 AM - 5:00 PM - Monday - Friday