Even if your little ones are not going back to school they can still get sick this fall.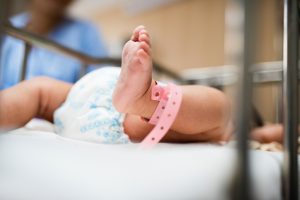 Here are a few things you can do to prevent an illness in your newborn.
1. Flu shots: everyone in your household over the age of 6 months should get a flu shot. This will minimize the risk that your infant will get sick, since we cannot give the shot to children under 6 months.
2. Whooping cough shots: there is currently an epidemic of whooping cough in some areas of the US. While mostly annoying it sometimes can be debilitating to older children and adults with several weeks of a relentless cough, but to an infant it can be fatal.  Most of us have been immunized as children, but immunity wears off over the following decades. The vast majority of cases in infants come from parents. Everyone over 10 years including parents, grandparents, caregivers and anyone else in contact with your infant should get the booster shot now. Your family doctor or pediatrician, an urgent care or clinic can give it.
3. Clean hands: Wash your hands frequently throughout the day.  Also, ask anyone who comes in contact with your infant to clean their hands first.  Stopping the spreading of germs is one of the best ways to keep you baby healthy this Fall.
TLC for Kids Newborn Specialists are available to take care of your little one's this Fall.  Our Specialists are trained to give the highest quality care to newborns.  They are also available to help teach newborn care to the parents.
Please visit our website for more information on our Newborn Services.
The professionals at TLC Family Care personally assist nannies, babysitters and families in St. Louis, Atlanta, Chicago, Nashville, Memphis, Charlotte, Miami and Orlando to find the right childcare arrangement. Our mission is to provide a safe and personalized  approach for families and caregivers to connect with each other that is not an internet search. TLC has worked with families, nannies, sitters, newborn care providers, and tutors for over 35 years and looks forward to working with you! To find great nanny and babysitting jobs visit us at tlc@tlcforkids.com or Call 314-725-5660.