Creatively Entertain Kids At Home
When hiring a babysitter to supervise their kids, parents don't want someone to come over and watch TV. They want a sitter who will interact and play with the kids. If you do a good job and you and the kids have fun the parents will request you back next time.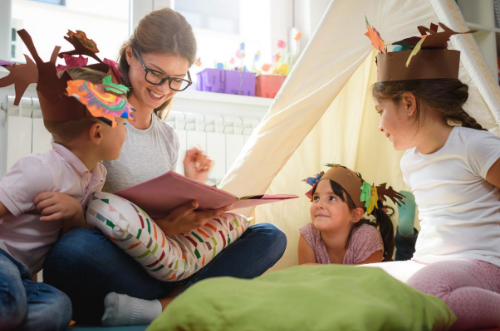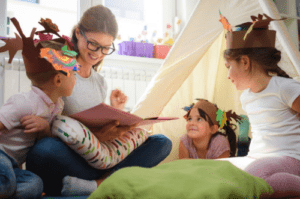 "Play is often talked about as if it were a relief from series learning. But for children, play is series learning. Play is the work of childhood." Fred Rogers
Here are a few ideas you can do next time you are babysitting.
Play dress up: collect fun hats, jewelry, clothing and props for the "dress-up box."
Play cards and board games: don't forget favorites like Hi Ho Cherry-O, Old Maid, Go Fish, Checkers, etc.
Have a puppet show: make puppets out of lunch sacks and construction paper.
Dance: turn up the tunes from Sesame Street, Radio Disney, and Wee-Sing for a toe-tapping good time.
Make jewelry using yarn and a variety of pasta shapes. You can paint them too.
Paint a shirt, hat or tote bag using fabric paint.
Have a treasure hunt hide things around the yard or house and have the children find them.
Make musical instruments use spoons, pots and pans, paper towel rolls, paper plates and dried beans… and MARCH!
Build a "fort" using boxes and old blankets.
Make homemade holiday cards cards will all be more special when made by the little ones.
The professionals at TLC Family Care personally assist nannies, babysitters and families in St. Louis, Atlanta, Chicago, Nashville, Memphis, Charlotte, Miami and Orlando to find the right childcare arrangement. Our mission is to provide a safe and personalized approach for families and caregivers to connect with each other that is not an internet search. TLC has worked with families, nannies, sitters, newborn care providers, and tutors for over 35 years and looks forward to working with you! To find great nanny and babysitting jobs visit us at tlc@tlcforkids.com or Call 314-725-5660.