Looking for a new nanny job? As a nanny or babysitter finding a job may be easy, but finding the right family could be difficult. You want to be treated like a professional and compensated for your years in the field. TLC for Kids is a professional nanny agency that will meet your needs and is here for you. When you work with TLC you will be assigned a Placement Counselor who will work with you to find the right family.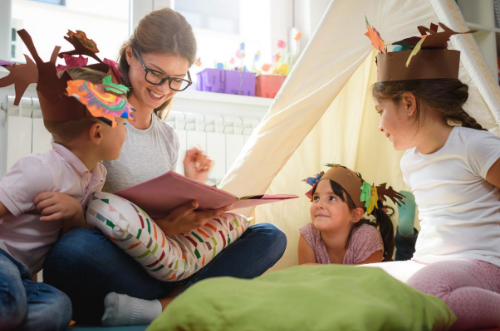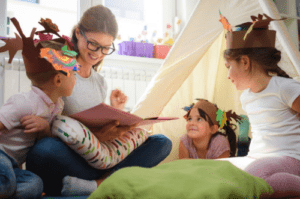 Thank you to the International Nanny Association for these 4 reasons why a nanny should use a local agency to find a job.
1. Personal Attention & Support: When working with a local nanny agency, you will have all the personal attention you deserve throughout your job hunt. Look for an agency with a caring, professional staff to guide you through your job search. A veteran agency with a tenured staff will also have a great deal of knowledge and expertise in the industry. They will match your unique skillset and personality with the right families, and offer you jobs that meet your needs.
2. Industry Knowledge & Professionalism: When you decided to work with a local nanny agency, you can expect to be treated as a professional. Seek out an agency who is involved with the nanny industry at large, and who knows what is standard for compensation, benefit and vacation packages. A local nanny agency has first hand knowledge of local wage and benefit packages. Families who work with nanny agencies are well educated, and treat their employees with the respect they deserve.
3. Long-term Success: Families who work with a referral agency have realistic expectations about hiring a nanny. Look for an agency that provides families with an employment contract that outlines the job description, duties, compensation, paid time off, etc. You will also want agencies who educate their families on recommended intervals and processes for reviews to keep open communication between nannies and families.
4. On-going Support: Local agencies offer ongoing support even after you have been placed with a family. Professional agencies will host events for nannies to network with fellow nannies, as well as ongoing training opportunities for development. They will seek to expand your skills as a nanny professional. Your agency should also offer unbiased counseling and/or mediation should you have any issues with your placement.
The professionals at TLC Family Care personally assist nannies, babysitters and families in St. Louis, Atlanta, Chicago, Nashville, Memphis, Charlotte, Miami and Orlando to find the right childcare arrangement. Our mission is to provide a safe and personalized approach for families and caregivers to connect with each other that is not an internet search. TLC has worked with families, nannies, sitters, newborn care providers, and tutors for over 35 years and looks forward to working with you! To find great nanny and babysitting jobs visit us at tlc@tlcforkids.com or Call 314-725-5660.