10 Ways to Enjoy a Stay-cation for Spring Break
Staying home for Spring Break? There are plenty of ways you can have loads of fun for little to no cost. Don't forget – book your TLC Spring Break Sitter today!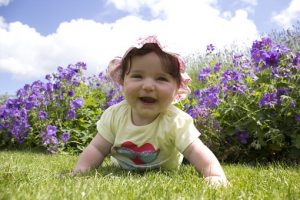 Create a Scavenger Hunt. Fun for any age. Make a list of items to find around the house – think outside the box – and each find has a clue to the next. The prize? How about a Make-Your-Own-Sundae party!
Take your Scavenger Hunt into the community. Head to a local museum or zoo. Hit up the gift shop first, or do a little planning online and find photographs of exhibits or animals and have them ready for your scavenger hunt.
Bring the beach indoors. Let the kids wear their swimsuits in the tub. Bring along your beach towels, favorite tunes, sunscreen and shades.
How about Community Service? Find a local shelter, food bank or charity that you can volunteer for the day. Or check your local animal shelter to volunteer with the animals. We've heard reading to the animals has a wonderful effect on them.
Go hike a new trail and bring along a picnic. Take photos and make a memory book, or grab some rocks and paint them when you get home.
Create a restaurant at home. We saw this idea on Regarding Nannies and can't wait to try this with our kids.
Make your own movie. With today's smart phone you can record and put together your own Academy Award worthy short featuring the kids and even the family pet. Everyone has a part – and don't forget the director, sound effects, costumes, makeup and special effects! Have fun, then host a screening of your film with popcorn for everyone to enjoy.
Rock the runway with your own Fashion Show. Pull out that dress you no longer wear, or dad's old shirt and tie and strut your stuff down the runway. Invite your friends over and make it a day everyone will enjoy.
Declare it a tech-free day and visit the bookstore or the library. Everyone grab a new book, then head to the park or beach and read. Bring along a picnic and games and everyone will forget about their phones / tablets for a while.
Do a little Spring cleaning. Have the kids go through toys they no longer play with and donate to a local shelter. Toss broken toys. Go through clothes they've outgrown and donate.
The professionals at TLC Family Care personally assist nannies, babysitters and families in St. Louis, Atlanta, Chicago, Nashville, Memphis, Charlotte, Miami and Orlando to find the right childcare arrangement. Our mission is to provide a safe and personalized  approach for families and caregivers to connect with each other that is not an internet search. TLC has worked with families, nannies, sitters, newborn care providers, and tutors for over 35 years and looks forward to working with you! To find great nanny and babysitting jobs visit us at tlc@tlcforkids.com or Call 314-725-5660.