The Olympics are happening Friday, July 23 – Sunday, August 8. Though they may look a little different this year with COVID, the spirit and celebration of the athletes remains the same.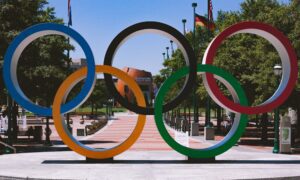 The Olympics are a great way to learn about each sport, athletes and countries participating. It's a great way to introduce teamwork, sportsmanship, commitment and respect to your little ones.
Check out our Pinterest board full of Olympic celebration ideas.
Check out Amazon's Best Selling Olympic Books.