Valentine's Day is right around the corner. There's still time to surprise your special people with some love and creativity. Check out some of our favorite Valentine activities: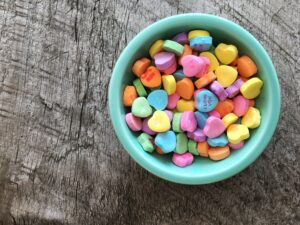 A Dozen Poses from Regarding Nannies
TLC Valentine's Pinterest Board 
Healthy Valentine's Day Recipe Roundup from Nanny Magazine
For a little humor, check out these Valentine's Day Jokes!
No matter if you make something or buy something, a simple Hello, I Love You, How are You, go a long way! Brighten someone's day with a smile, a compliment, a simple act of kindness.
And don't forget …. need a Valentine's Day date night sitter?  Give us a call today!
TLC For Kids, Inc. has been St. Louis' premier nanny and babysitting agency for over 30 years. TLC For Kids' dedicated staff is ready to assist you in finding nannies, tutors, newborn care specialists, sitters and more in Atlanta, Charlotte, Chicago, Ft. Lauderdale, Jacksonville, Miami, Orlando, Palm Beach, Sarasota, St. Louis, Tampa and more!. Reach us at tlc@tlcforkids.com or 314-725-5660.