Tips for Interviewing a Nanny
Regardless of the approach parents take to finding a nanny, interviewing is an extremely important part of any parent's nanny search and many potential problems in the employer/employee relationship can be avoided if the interview is properly conducted. COVID has changed the way traditional interviewing may take place, but don't let that stop you from this essential part of the hiring process. Agree to meet in person in a safe, COVID-friendly environment or do an initial virtual interview via Zoom.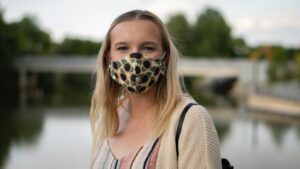 When interviewing a nanny, rely on your intuition and observations when evaluating the nanny's responses, mannerisms and appearance. A parent's impression of a nanny candidate can be a telling sign if the nanny is a good fit for the family.
During the interview, parents should first inquire about the nanny's background, experience, training, driv­ing record and other skills related to working with children. Then, by asking open ended questions about the nanny's interests, after work activities, and child care philosophies, parents can better evaluate how compatible the nanny is with their family.
When describing employment expectations, parents should be specific about job duties, hours, salary, time off and other practicalities of the position. Seeing and hearing the candidate's reaction can provide valu­able clues to how the nanny will feel about the position.
Parents should also observe the nanny with their children before offering the nanny the position. Take note of how the nanny interacts with the children and how the children respond to the nanny. It's okay to ask the nanny to wear a mask, and she may ask about your at-home mask compliance as well.
When deciding which nanny to hire, carefully weigh all the information gathered about each candidate. Check each nanny's references (even if they come from an agency) and interview the top candidates a second time before offering the position. Parents should listen to their intuition and remember that the nanny will be a part of their family's life. They should ask themselves, "Does this candidate seem as though she will fit in well with our family and work well with our children?"
TLC For Kids, Inc. has been St. Louis' premier nanny and babysitting agency for over 30 years. TLC For Kids' dedicated staff is ready to assist you in finding nannies, tutors, newborn care specialists, sitters and more in Atlanta, Charlotte, Chicago, Ft. Lauderdale, Jacksonville, Miami, Orlando, Palm Beach, Sarasota, St. Louis, Tampa and more!. Reach us at tlc@tlcforkids.com or 314-725-5660.