Looking for in-home tutors?
Looking for in-home tutors?
If you are concerned about your child's grades or feel like a little extra help will be beneficial give us a call. TLC Family Care has experienced tutors. Our tutors, like our sitters, have gone through our thorough screening. TLC tutors will come to you virtually, and provide one-on-one instructional help.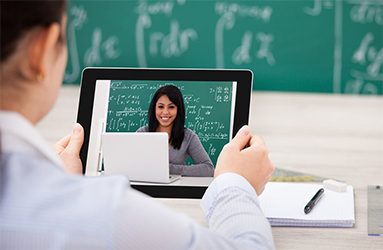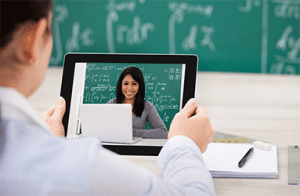 e-learning Aides for Elementary and Middle School students
Our e-Learning Aides (ELA) at TLC offer homework help, project support, and scheduling assistance to help elementary and middle school children succeed with their homeschool workload. Your ELA will help your student by teaching them organizational skills, implementing routines, building structure, and boosting productivity so that tasks are completed, and assignments are turned in on time.There is an hour minimum, but time does not need to be consecutive- that is up to you! It typically takes 1-2 sessions of working together to get a rhythm. Please give your ELA guidance, insight, and any suggestions you have about your child's learning style in to find the best way to keep them engaged.
Tutor Services for advanced Middle School Courses and High School Students
For students that require more targeted guidance in algebra, geometry, science, and more TLC is honored to have partnered with a superior tutoring organization, Varsity Tutors. Utilizing highly skilled tutors and the latest technology, Varsity Tutors can provide their services in person or via a cellphone app or desktop program. Their leading-edge technology and knowledgeable tutors combine to bring your student the help they need, when and where they need it.
Get started now by contacting them at (855) 454-1072.
To assist with the current crisis, TLC is temporarily offering FREE MEMBERSHIP and DISCOUNTED AGENCY FEES to all Medical Professionals and First Responders. We know you cannot work at home and want to help you ensure you have solid care arrangements for your loved ones. Call TLC at 314.725.5660 to learn more and get started.
TLC For Kids, Inc. has been St. Louis' premier nanny and babysitting agency for over 30 years. TLC For Kids' dedicated staff is ready to assist you in finding nannies, tutors, newborn care specialists, sitters and more in Atlanta, Charlotte, Chicago, Ft. Lauderdale, Jacksonville, Miami, Orlando, Palm Beach, Sarasota, St. Louis, Tampa and more!. Reach us at tlc@tlcforkids.com or 314-725-5660.