TLC Can Help With All Your Summer Needs
Ever heard the saying, "it takes a village to raise a child?" With the kids out of school and home all day, it is normal to need extra help. Luckily, you don't have to stress;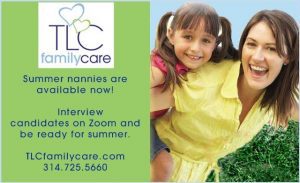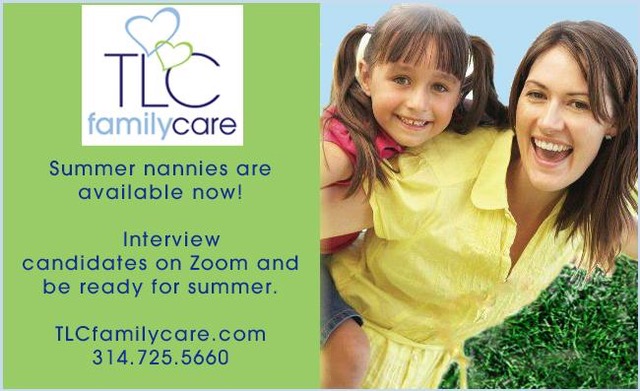 TLC for Kids has childcare providers for every occasion.
1. Summer Nannies: Do you need some extra help this summer?  TLC has summer nannies that can work almost any schedule. Our nannies are energetic, fun and have experience working with kids of all ages.
2. Tutor: During the summer, it is easy for kids to lose some of the information they learned during the school year. Schedules get filled with t-ball practice, play dates, and swimming lessons. But it is important to review math facts, spelling words, and read during the summer months, so your child returns to school prepared to learn. At TLC for Kids, you can find a sitter with a degree in education to assist you in meeting your child's educational needs.
3. Chauffeur: Camps, swimming/piano/pitching lessons, practices and recitals happen all throughout the summer. However, it can be hard to make it on time to all of these events—especially if you work full time or have more than one child participating (or maybe you are sick). To take stress off yourself, and remain punctual, TLC offers sitters with reliable and insured forms of transportation to take your child to and from events.
4. Household Helper: Not only does TLC provide families with CPR certified, background checked sitters, their nannies are also able to help with household duties. When the kids are home from school all day, the house gets messier quicker than normal. You can hire a TLC sitter to help you with laundry, light household cleaning, dishes, grocery shopping, and organizing.
5. Pet and House Sitter: Lots of families go on vacations during the summer. But not every vacation is inviting for your furry friends. Instead of taking your family pet to a pet daycare, have a sitter come to your home. Your pet will receive the same attention as if you were home with them. Summer is also the time of year when robberies and break-ins rise, so having a TLC sitter stay at your house will keep your home safe and allow you to enjoy your vacation without worrying.
6. Party Helper: Summer is the best time of year for barbeques, birthday parties, and more. But taking care of the cooking, cleaning, and watching after the kids can be a little hectic. Fortunately, TLC offers party helpers to meet your event hosting needs. TLC has party helpers that have doubled as servers, bartenders, cooks, and sitters that have brought activities for the kids at the party while the parents enjoyed themselves. If you are hosting a large gathering, don't worry; you can hire as many TLC sitters as you need. 
Call TLC's office or visit the website to book your sitter today.  
To assist with the current crisis, TLC is temporarily offering FREE MEMBERSHIP and DISCOUNTED AGENCY FEES to all Medical Professionals and First Responders. We know you cannot work at home and want to help you ensure you have solid care arrangements for your loved ones. Call TLC at 314.725.5660 to learn more and get started.
TLC For Kids, Inc. has been St. Louis' premier nanny and babysitting agency for over 30 years. TLC For Kids' dedicated staff is ready to assist you in finding nannies, tutors, newborn care specialists, sitters and more in Atlanta, Charlotte, Chicago, Ft. Lauderdale, Jacksonville, Miami, Orlando, Palm Beach, Sarasota, St. Louis, Tampa and more!. Reach us at tlc@tlcforkids.com or 314-725-5660.