Backyard Summer Fun in Atlanta, Ga.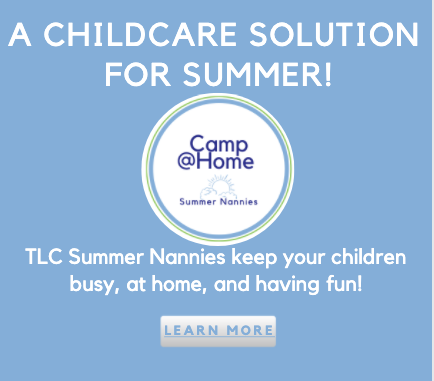 We have all been feeling the effects of Covid and the quarantine. As our Governor begins to open up more businesses, many still feel that the best course of action is to stay with social distancing, and are not quite ready to go exploring just yet.   TLC has active caregivers ready to give your kids some  summer backyard fun.
We at TLC understand!  We have caregivers ready to help with filling your child's time with fun, creative, learning activities while you work from home. Summer is just around the corner, and we are ready! If you need Summer help, please reach out to us. We have all learned to adjust to this new way of life. Our Camp@home program provides fun for the kids, learning activities, and maintains social distancing with just one specific caregiver coming to your home to avoid contact with several people. Our camp at home program also provides you a little relief.
I have been spending a lot of time with my niece during this time. She is so fun is perfect and loves fun backyard activities!  Some of these include:
 The sprinkler has been a huge hit lately on these hotter days. We play "different ways to jump through the sprinkler." This includes  silly walks, jumps, skips, crawls and other ideas to get from one side of the sprinkler to the other.  
We also love hide and seek. This game has always been a favorite of mine and a great fun way to enjoy your backyard. When the kids are little, they always give themselves up with giggles. As they get older, the creative places that they find to hide are so interesting! 
 Tag is always a ton of fun. We have an ongoing game, so when I have to leave, one of us is always left being "it." When we get to see each other again, the game picks back up each time! We go "on hold" when needed. 
Rolling in the fresh cut backyard grass is something I remember doing as a child. The smell still brings such nostalgia. 
 Finding different insects to study. My niece is very much into Monarch butterflies. She and her mom and dad planted milkweed for the caterpillars to eat and make their chrysalis'. It has been so fun to watch them become Monarch butterflies and move to the other side of her backyard where there is a huge butterfly bush for them to get their nectar. 
These are just a few of the ways to help kids get exercise, get outdoors and be active this summer!  Please remember to contact TLC for help with one of our qualified, local, and wonderful caregivers!
For other backyard activities check out our Pinterest page.  We can not wait to bring your kids some summer backyard fun!