Announcing "One to One" childcare campaign
We are thrilled to announce our participation in the "One to One" childcare campaign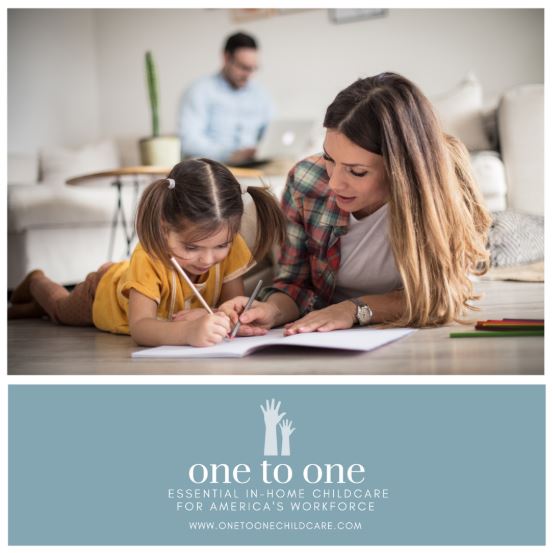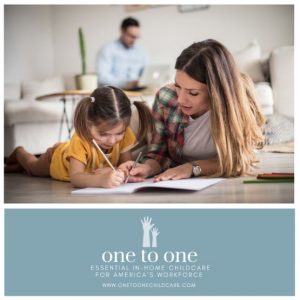 . One to One is a collaborative effort of 6 of the top nanny agencies located in major metropolitan areas to provide relief to essential workers during this COVID-19 pandemic. If you are an essential worker and are in need of child care, talk to your HR benefits representative today about One to One and let them know TLC Family Care can help.
TLC provides child care coverage for companies in the Miami, Orlando, Tampa, Jacksonville, Charlotte, Atlanta, St. Louis and Chicago Metropolitan Areas, while other participating agencies provide coverage in Dallas, Los Angeles, New York, Philadelphia, Phoenix, San Diego, San Francisco, Seattle, Baltimore and Washington DC. Together we cover a lot of ground and bring together an impressive team of industry veterans possessing more than 120 years of combined child care staffing experience. To learn more now and get started visit our Backup care Page.
To assist with the current crisis, TLC is temporarily offering FREE MEMBERSHIP and DISCOUNTED AGENCY FEES to all Medical Professionals and First Responders. We know you cannot work at home and want to help you ensure you have solid care arrangements for your loved ones. Call TLC at 314.725.5660 to learn more and get started.
TLC For Kids, Inc. has been St. Louis' premier nanny and babysitting agency for over 30 years. TLC For Kids' dedicated staff is ready to assist you in finding nannies, tutors, newborn care specialists, sitters and more in Atlanta, Charlotte, Chicago, Ft. Lauderdale, Jacksonville, Miami, Orlando, Palm Beach, Sarasota, St. Louis, Tampa and more!. Reach us at tlc@tlcforkids.com or 314-725-5660.