Spring Cleaning Tips for the Busy Parent
Most parents nowadays are busy – but most also still want a clean home.  Yearly events have been established culturally in which homes are given particular attention when it comes to straightening up and beginning fresh.  Communities often have bulk trash days a couple of times a year and most individuals are familiar with spring cleaning, a seasonal time in which the world seems clean and brand new – and through hard work, so do homes.  However, due to the hectic schedules of some parents, spring cleaning may often take a back seat, leaving parents feeling cluttered and frustrated. Here are some simple ways in which busy parents can help to make the most out of spring cleaning!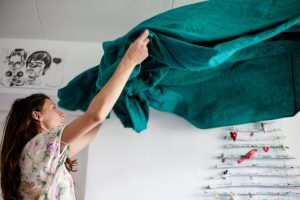 Involve children.  Children of almost any age can help when it comes to spring cleaning.  Sometimes the tasks are more involved, such as cleaning windows, and other times the tasks are much more simple, such as putting one's own toys away.  Regardless of the ages of your children, they can help. 

Remember to keep the specifics of your child in mind when enlisting help.  Asking a three year old to clean windows is, in most cases, unrealistic. However, asking the same thing of a thirteen year old is often much more in line with their capabilities.   It is very important to keep the particulars of one's child in mind so that the tasks are reliably completed and no one, child or parent, is left completely frustrated by the tasks.

Explain the concept of spring cleaning to your children and, if necessary, your spouse.  Everyone likes a clean and organized home, and so everyone needs to be willing to pitch in and help.  Spring cleaning is a big task. If it is accomplished successfully and everyone respects the works that has been done, it should not need to be done often – usually only once a year as the name suggests.  By explaining these things to your family, it is more likely that they will be content with the work that they are doing.

Set a reasonable time limit.  It is unlikely that an entire house can be cleaned and organized entirely in just one day.  Be aware that it will take time for these tasks to be completed – Especially if you are a busy parent!  Instead of creating unrealistic goals, make sure that you set reasonable time lines, not just for your children, but for yourself as well.

If necessary, look outside the home for help.  There are plenty of cleaning services that can help busy individuals achieve their spring cleaning goals.  However, it will be important to find a reputable company to do the work, which means a cleaning service that will hire individuals that are trustworthy and reliable.  At the same time, it will help to give you a feeling of accomplishment, even as a busy parent, if you do not allow them to do all of the work. Take pride in your home and keep some simple, less bulky chores on hand for you and your family to take part in.

Remind your family of their unity!  Spring cleaning is a great time for families to come together and help each other out in order to create a more peaceful living environment.  By simply setting aside a small amount of time, families can remember what it is that unites them and how important it is for them to act as a family.  In just a few hours, by working together a family can accomplish quite a bit in the home, possibly more than they ever may have expected possible!
TLC For Kids, Inc. has been St. Louis' premier nanny and babysitting agency for over 30 years. TLC For Kids' dedicated staff is ready to assist you in finding nannies, tutors, newborn care specialists, sitters and more in Atlanta, Charlotte, Chicago, Ft. Lauderdale, Jacksonville, Miami, Orlando, Palm Beach, Sarasota, St. Louis, Tampa and more!. Reach us at tlc@tlcforkids.com or 314-725-5660.