April is Autism Awareness Month
April is Autism Awareness Month, and we at TLC for Kids support Autism Awareness in our communities.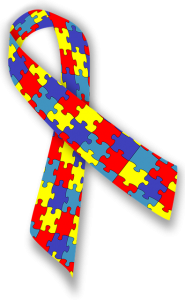 In 1943, psychiatrist Leo Kanner observed 11 children who he described as having a desire for sameness and social withdrawal. He also claimed these children had speech and language problems, particularly speech delays and echoing mechanisms.
Kanner used the word "autistic" to describe the characteristics of these children who seemed not to posses an ability to relate to people.
Today 1 in every 59 children is diagnosed with Autism, as reported by the CDC in 2019. The St. Louis Chapter of Autism speaks says that a new case of Autism is diagnosed every 11 minutes. Obviously there is a great need to get the word out about Autism and how we can all help.
Finding childcare for a child with Autism can sometimes be difficult. Parents want to find a babysitter who has the the experience and the know how to work with a child with special needs.
TLC For Kids has babysitters and nannies who have experience caring for kids on all levels of the Autism Spectrum. Our team of Special Needs providers have attended seminars on Autism, taken OT or PT classes, or are teachers and nurses with experience. If your child has Asperger's, or PDD-NOS we can also help.
Contact us 314-725-5660 to learn more about our Special Needs providers and reserve a sitter today.
TLC For Kids, Inc. has been St. Louis' premier nanny and babysitting agency for over 30 years. TLC For Kids' dedicated staff is ready to assist you in finding nannies, tutors, newborn care specialists, sitters and more in Atlanta, Charlotte, Chicago, Ft. Lauderdale, Jacksonville, Miami, Orlando, Palm Beach, Sarasota, St. Louis, Tampa and more!. Reach us at tlc@tlcforkids.com or 314-725-5660.
Original article appeared April 2013, updated with current statistics.