What does it take to be a nanny?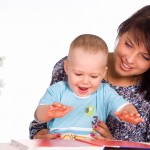 Being a nanny is a very rewarding job. It's a unique opportunity to be able to watch children grow and learn in their home environment. But, it takes a special person with certain characteristics to be a nanny. If you have the following characteristics and previous childcare experience you might want to consider a career as a nanny.
Personal Characteristics:
Professional Characteristics:
takes pride in delivering the best possible child care
provides safety and security by establishing a routine and consistency
knows the proper handling of an infant for feeding, bathing, dressing and holding
understands children's developmental stages and phases
encourages individuality and creativity.
If you are interested in learning more about the nanny jobs at TLC for Kids please visit our website.
Click here for a list of our current job openings.
We look forward to hearing from you.