Spring Break in Florida!!!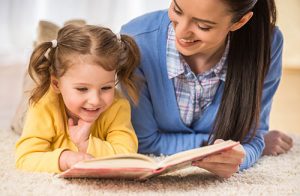 Are you going to Florida this spring break?  South Florida is a great escape from the cold weather. Florida has so much to offer families this Spring.
First thing on any families spring break list is the beach. One of the best things about visiting Miami, Fort Lauderdale, and West Palm Beach are the beautiful beaches!  You and your family can enjoy the warm temperatures on the beach during the day. When evening comes hire a TLC for Kids babysitter to watch the kids so you can enjoy the South Beach night life.
There is more to do in Florida than just the beach. Miami has some fun attractions for families too.  Jungle Island is a popular place for families and features a unique petting zoo. Stop by the Miami Zoo to see the famous Miami Flamingos. Another great destination for the family is the Miami Children's Museum. This museum is like no other because it features  a two story sand castle!
Spring break in Miami isn't just for kids. Take the time to enjoy some couple time while on break. TLC babysitters are screened and ready to work in Miami, West Palm Beach, Boca Raton, Fort Lauderdale, and Tampa.
Reserve a TLC  sitter to come to the hotel while you enjoy a date night!