Simple Tips for Talking with your Kids and Getting Them to Open Up 
Children and teens will often shrug their shoulders and give one-word answers when you ask them what is bothering them. It may be obvious to you that something is wrong, but your child may not know how to express it.
The strategy you use to get a child to open up will differ slightly with a younger child than with a teen. With children-especially children ages four to ten-will usually not mind if you are a little bit "nosy".
They will feel less violated than would a teen if you try to ask them a number of questions to get them to open up. However, if you choose your questions carefully, this caring persistence can also help a teen open up as well.
Part of dealing with a child at any age is how you talk to that child. More importantly, how you listen to that child or teen is what is crucial. If you have established a report of non-judgmental listening, your child will be more willing to open up to you regardless of age.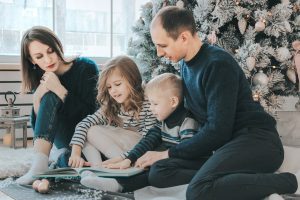 Also, if your child knows that you are giving him or her the choice to share that child will feel respected. Since the child feels respected in this case, chances are he or she will be willing to tell you what is going on inside.
If a child is reluctant to open up even after you try to show that you care, give the child time. Perhaps an hour or two later the child or teen will surprise you by coming to you. This is very important to remember, especially during the teen years.
If you respect your child's space, that child will trust you more. The reverse is true as well.
If you try to coerce your child with threats your child could end up losing respect for you completely. Eventually, they will hide everything from you-including any future sexual encounters, confrontation with drugs, or feelings of rejection.
If you have made mistakes with your child but you want to do better, the first step is to forgive yourself. Also, you will want to apologize to your child as well, and make an effort to turn things around.
The earlier that you established trust and respect between you and your children the better off you will be later on in life. However, it is never too late for you to establish a healthier relationship with them.
Some families have been able to reach their children by way of mediation and counseling. In the process they may even be able to learn more about their children, in the event that behavior problems are surfacing.
If you are having difficulty with your child, there is help available. Sometimes it may even be necessary for your child or teen to take a prescription medication for any number of reasons-to combat depressive disorders, ADD, or other disability.
Furthermore, receiving professional help will help provide additional tools to tackle unresolved issues. For instance, maybe your family has never dealt openly with the death of a close relative, or maybe your family is suffering the effects of marital problems and divorce.
Whatever the case may be, it is recommended that you work on establishing open and honest communication with your children. The most important thing you can do for them is assure them you love them and always try to remain as non-judgmental to them as possible.
Furthermore, if you and your partner are in the midst of divorce, you will want to assure your children it is not their fault. It may take time for them to fully understand the reasons why things cannot stay the same, but at least you can give them the piece of mind they are not to blame.