Help in Identifying your Child's Reaction to Anger and What to Do About It
Being a parent is not easy and it gets even harder, when your child gets angry. A toddler throwing a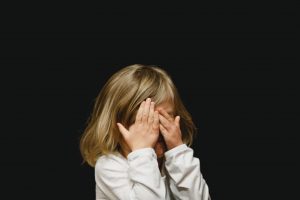 temper tantrum, a young child screaming and pounding or an adolescent slamming the door slamming, can leave us all puzzled, frustrated and at our wits end. Sometimes it might even make us angry and it is hard to deal with your child's anger if you are getting angry and frustrated too.
Therefore one of the first things you might want to do when trying to deal with child anger and tantrums is identifying the source. Find out what triggered the anger and also, find out what the child's reaction to anger is. Not all children have the same reaction. Some scream, some pound, others might hit and bite, bang their heads on the wall or not show any exterior signs at all while they store the anger inside. Even though many of us were taught that anger is a bad thing and that we should be ashamed for being angry, this is not exactly true. Of course anger is not a nice thing, but learning to properly deal with and express our anger can make all the difference.
Children should always be allowed to express their feelings and the feelings should be treated with respect. A child has a different view of life. What angers him now might not even bother him tomorrow, but for now we need to respect the feelings and acknowledge them. The angry outburst of a child might be a defense mechanism or might be related to failure or self esteem. Sometimes it might even be a way to express anxiety. Many young children actually get angry when they are sad. It is a normal reaction for them because anger and sadness are very closely related.
If you are worried about your child, find out when and why the child gets angry. Also there is a fine line between anger and aggression. Anger is a temporary situation, whereas aggression is a way of hurting a person or destroying property. Neither one of the two is really bad, but when other people can get hurt it is absolutely time for you to deal with your child's anger/aggression. When dealing with an angry child, think about trying to protect and help the child; don't think about punishing the child.
Ways to prevent anger or help a child with the anger are more or less effective for different children. Here are some ways that you can deal with anger in children.
First of all, "catch your child being good". Telling a child when he or she has done something that pleases you helps a child learn what you think is good behavior. It also makes the child feel good about him/her by accomplishing things that are important to you. When a child learns the difference between good and not so good behavior the child will try to behave more often in a way that you appreciate. This does not mean to just tell the child that he is good. It needs to be related to a specific situation. Praise your child after cleaning up by himself, after taking the shoes off when entering the house or after helping you with a chore without being asked.
Another important part with dealing with aggressive/angry children is to ignore behavior and situations that can be tolerated. If you tell your child every time he does something wrong you not only overwhelm the child, you might also lower the self-esteem. The child will think that he or she can never do anything to please you.
Additionally you can help your child by giving him or her physical outlets or by manipulating the surroundings. Sometimes anger comes from having to much energy to burn; the child is on the edge. If the child gets an opportunity to burn the energy there will be less energy put into anger. Manipulating the surroundings to prevent the child from being angry is also helpful (removing a toy, starting a different activity).
Lastly, one of the most important things, show your child that you love him or her, be close, lovingly connect to your child through touch and talk. And if you get into a situation, try some humor to break the ice; it will ease the tension in your child.
TLC For Kids, Inc. has been St. Louis' premier nanny and babysitting agency for over 30 years. TLC For Kids' dedicated staff is ready to assist you in finding nannies, tutors, newborn care specialists, sitters and more. Reach us at tlc@tlcforkids.com or 314-725-5660.