Sometimes it seems that the lines between being a toddler and being a preschooler are a bit fuzzy. Which is which? Many (most) of today's children begin going to day care almost from birth. The transition from day care to preschool can be nearly imperceptible to the child.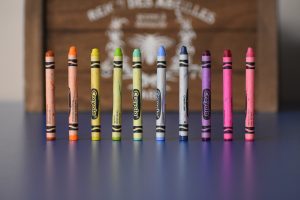 From the child's point of view, yesterday he could go play with the blocks if he wanted to, but today he must sit still and do what the teacher says. It can be frustrating, but parents can help with the transition.
Your preschooler is about to spread his wings and fly, and it is up to you to prepare him for what he will find out in the world. You have to teach him to help keep himself safe, but you have to do it without scaring the pants off of him. Parenting just got a little more complicated.
The way that your child interacts with the family and the degree of security that the child feels in family relationships will have a great deal to do with how he interacts with his schoolmates and his teachers.
It's important to continue to read to the child. It's also important to encourage the child to take part in and "help" with simple household chores. The child needs some "experience" to do well in school, and that experience includes playing with other children. Make play dates for your child and take advantage of "mother's day out" programs if the child is not enrolled in day care.
Immediately stop talking baby talk to your preschooler. He needs command of the language and in using real grown-up words to describe common items.
Discipline is important now. The child must learn that when he disobeys the rules, there are consequences to his behavior.
TLC For Kids, Inc. has been St. Louis' premier nanny and babysitting agency for over 30 years. TLC For Kids' dedicated staff is ready to assist you in finding nannies, tutors, newborn care specialists, sitters and more.  Reach us at tlc@tlcforkids.com or 314-725-5660.