Good manners makes other people like a child, but maybe it's more important that good manners make a child like himself and give him confidence. Nobody wants to embarrass themselves by committing a faux pas. So the question is, how does a parent go about teaching a child good manners?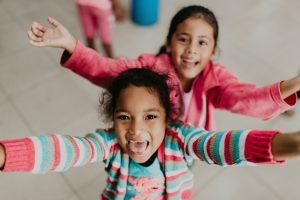 Actually, teaching good manners begins early and almost naturally. We teach our little ones to use the "magic words" ("please" and "thank you") as soon as they master "mama and dada."
Young children imitate what they see the adults in their world do. Imitation is the way children learn. If they see their parents using basic good manners, they will use good basic manners themselves.
But the finer points of good manners must be instructed. When instructing a child in using good manners, it is important to use positive teaching techniques rather than negative reprimands.
Good manners sometimes are governed by the words we choose to express thoughts. Your little darling might say, "YUCK! I hate this slimy green stuff!" Wait to correct him and at a later time and in private you tell the child that it would be more polite to say, "I really don't care for spinach."
It takes time and patience to teach a child to have good manners. You aren't going to cover the spectrum of good manners in a day of instruction, no matter how intense. Teaching good manners goes on and on. As situations are presented, you teach the child the most polite way to handle them.
And when you know that your child knows how to use good manners, you need to expect him to use those good manners all the time. Good manners can become a good habit and help your child to become confident in himself in social situations.