Eco Cool School Supplies: Green School Supplies
Eco friendly or green school supplies are one of the most looked for school supplies this year. Students are well aware of their ecological footprint and find it very cool to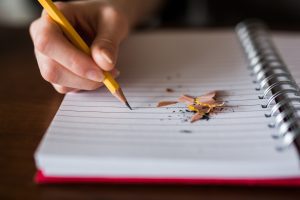 have the products and supplies that fit within their green lifestyle. Many parents are happy to encourage their child to choose school supplies that are healthier for the environment. The school supply manufacturers have listened to these needs and have put together some very eco cool supplies.
What You'll Find
There are many products to look for in the eco friendly environment. Here's a rundown of the options you may want to consider providing for your child at the start of the school year.
Pens and Pencils: A variety of new pens and pencils are on the market that are green school supplies. For example, you may want to try cedar pencils or those that are made of up to 50 percent post consumer recycled tired ballpoint pens. You may also want to consider pencils that are refillable and made from non-harmful toxins.
Supplies: Eco friendly or green school supplies range widely. For example, you may be able to choose an eco friendly, acid free, washable and less toxic OIC glue stick for your child. If they need tape, choose a cellulose-based product that is good for the environment. Virtually all of their small supplies are biodegradable or available as such.
Books And Folders: Perhaps the easiest of all forms of green school supplies to find are the books, folders and notebooks made from recycled paper products. You will also find binders made from up to 38 percent recycled PCW cardboard or report covers that are 100 percent recycled. Of course, most students know that by recycling these products themselves when done using them also helps to contribute to the care of the environment.
School Bags: It is now eco cool to have a good looking, stylish school bag that is environmentally friendly. This type of green school supply is available in the feedbag style, for example, made of environmentally friendly products like wool, recycled plastic bottles, jute or even organic cotton. For those looking for an even better choice, consider hemp backpacks.
Electronics Go Green
Even in the world of electronics, green school supplies are relatively easy to find. For example, most students are well aware of just how much energy their technology uses and are happy to choose electronics that reduce their dependency on energy in any form. You will find a range of desktop computers, monitors and laptops that are available with low energy requirements including some that are available as recycled products. You may want to check the Energy Star rating on these items before you purchase them. At the same time, if you are replacing any of these electronics in your home, be sure to recycle the older products properly.
Dressing With Green In Mind
Students are relying on not just green school supplies. Many are interested in finding a way to choose clothing that is more environmentally friendly to produce and use. A variety of options are available, with the most common being organic cotton. Many of the clothing items teens want are available in organic cotton. Another option is to choose hemp. Hemp clothing has become very stylish to wear and it is available in most malls and department stores.
School uniforms and clothing for younger children is also available in more environmentally friendly fashions.
Going Green Or Not?
For individuals who are looking for the best way to balance a budget for school supply shopping and to help with the environment, there will be choices to make. Some environmentally friendly products are a bit more expensive than other products, but the costs can offset by benefits, in some cases. Even just switching a few of the items you typically buy to more environmentally friendly can make a significant difference in the environment.
If you are unsure about where to find these great items, most are available through online outlets and green shopping sites. Eco friendly or not, green school supplies are the wave of the future for many students from elementary school through college.
TLC For Kids, Inc. has been St. Louis' premier nanny and babysitting agency for over 30 years. TLC For Kids' dedicated staff is ready to assist you in finding nannies, tutors, newborn care specialists, sitters and more. We serve St. Louis, Atlanta and Florida. Reach us at tlc@tlcforkids.com or 314-725-5660