Turn Off that TV and Get to Know Your Kids Again
There are many families that seem to be fixated on the television. While this fixation may not be active on the part of the parents, it may seem for them to be almost easier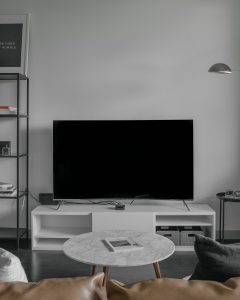 letting their children watch television than figuring out how to connect with them. Sometimes, parents may even try to connect with their children through watching a television show with the child. Still, the most effective ways in which a parent can reconnect with their child or children is by first making the point to turn the TV off.
One of the simplest ways to enjoy family time together is to try having dinner together. Some families prefer to have dinner together every night of the week, while others strive for just two or three nighttime meals together. Again, the important thing here will be to make sure that the television is not on during these meals. While eating, it is important not to sit in silence. It is very likely that almost all parents and their children will find this uncomfortable. Instead, try to talk about each other's days. Parents can share with their children things such as when they plan to go grocery shopping, and they can also ask their children what lunch meats or snacks they would prefer to have for the upcoming week or so. Children can be encouraged to share what they enjoyed most about their days and what they learned throughout their day. Remember – keep the television off!
Board games are also a great way to connect with one's children. Not only do board games help parents to see their children in action, it also showcases the child's nature or personality. Are they strategic? Are they ruthless? Are they competitive? Are they just in it for the fun of the game? These are all great questions that will give parents insight into their children and their behaviors. A board game is inexpensive for the most part and families can come together once or twice a week for a bonding experience. This is also particularly interesting for families that choose to play games that require the family to team up and bond in that specific manner. However, it will be important to try to shy away from board games that utilize the television, since this may lead back to the familiar or easier television watching days. Pictionary, Charades, Guesstures, Chess and Trouble are all great games. There are many games at stores that families can consider as well.
If time allows on the weekends or on nice, mild weathered days, parks and playgrounds can be considered. Parks are often fun whether children are small enough to enjoy the swings and see-saws, or whether the family wants to spend time walking around, perhaps playing with the family dog. It also helps the family to get some exercise together, which is always nice! While the television is great for getting news and staying up to date on current events outside the home, it often does not allow for much bonding or quality time within the home. By simply turning off the television, parents can take a proactive step towards getting to know their children again and spending quality time with them. It will also be important for families to look at their own individual situations when considering activities. Active families may find more outdoor activities or sports to take part in while more secluded families prefer to stay in and play board games. If one idea is not working for your family, feel free to try another until you become more comfortable as a whole!
TLC For Kids, Inc. has been St. Louis' premier nanny and babysitting agency for over 30 years. TLC For Kids' dedicated staff is ready to assist you in finding nannies, tutors, newborn care specialists, sitters and more. We serve St. Louis, Atlanta and Florida. Reach us at tlc@tlcforkids.com or 314-725-5660