Summer Reading Challenges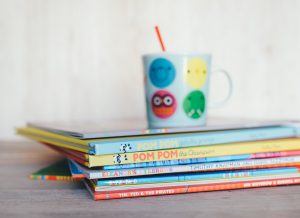 Summer is almost here, and with that, the kids will be out of school. The kids are thinking about pool days, riding their bikes, sleeping in and sleepovers with friends! While you may have planned your summer vacation, day camps, sleep-away camps and play-dates, don't forget to make time for reading!
Many schools require reading over the summer, and there are plenty of opportunities to make reading fun!
Check with your local library for their summer reading list by age. Many libraries will hold contests for the most books read and award prizes!
Check with your local bookstores. Many will host guest authors and reading challenges.
Barnes & Nobel has their popular reading program where kids can earn free books! Fostering a love of reading and its rewards, the Barnes & Noble Summer Reading Program is popular with students in the first through sixth grades and educators throughout America. Participation is fun and an easy way for kids to earn free books. They simply read any eight books – library books, books borrowed from friends or books bought at Barnes & Noble – write about their favorite part, and bring a completed tear page to a Barnes & Noble bookstore. Children then choose their free book from a list of paperback titles.
Scholastic is challenging young readers to join them and has put together an extensive list of recommendations.
Top 10 Summer Reading Lists

On the go? Whether, plane, or auto, Tales2Go is an innovative subscription service for anyone who want instant access to over a thousand great kids' audio stories to stream to their smart phones, and listen to anywhere, at any time. They feature the best in kids' audio stories from leading audio publishers and award-winning storytellers.
Or check out Epic!
Boasting over 35,000 books, learning videos, quizzes and more – take the reading with you wherever you go for one low monthly price.

Happy Reading!
TLC for Kids is currently placing summer nannies in St. Louis and South Florida. If you need reliable, energetic, and professional child care this summer visit our website at tlcforkids.com Or, email us at tlc@tlcforkids.com.