Busy Schedule? How to Balance Work and Still Have Quality Time with the Family
Do you often wonder how you can continue going down the road you are traveling without feeling like you are neglecting your children and your spouse.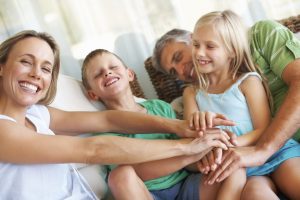 The good news is that many families have found a way to keep up with both the demands of their bosses as well as their loved ones. Successful career families make it work by applying one or more of the following principles to their life:
• The Art of Setting Limits and Saying "No": Accepting the fact that you cannot do everything is not a sin, and the word "no" is not a dirty word. Although you want to give it your all for your work and your family you have the right to say "no" once in awhile when you need to.
For instance, you may be in a situation where your boss gives you the option whether or not to work on Sundays. If it is not a job requirement, you have no need about feeling guilty if you tell your boss you need that day to yourself.
Likewise, you have the right to not give in to every single demand that your child or teen may have. You will need to teach them that they cannot have every thing in life that they want.
If it means the difference between sanity and keeping your child happy all the time it may be necessary to tell your child he or she will have to wait for that new toy, new computer, etc. In doing so you will also help your child be content with what he or she has right now.
Furthermore, you will help your child by saying "no" to some of the things they want that they do not need. You can explain to them that family time and love between people is more than just material possessions.
• Effective Time Management: Families function best when they know how to make time for all the things that are important. This is done most simply with the use of a daily, weekly, or monthly calendar.
Although you may not be able to make every family or work function, you can physically set time aside for the events that are most important. Keeping a calendar and/or task list will take your family a long way.
• Task Delegation: One aspect affecting a busy family is finding time for chores as well as work responsibilities and fun time.
The older your children are the more they can share in the household duties. Besides, if the work is divided amongst the entire family chances are it will free up more time for you to plan for recreation.
• Understanding: The most loving families will understand that you cannot always be there for them.
However, at the same time you realize the importance of your family. A truly loving and understanding has mastered the art of helping each other feel loved even during times of absence.
No family is perfect. It may take awhile to help you as a whole to "get it right." However, the more quality time you can spend together as a family the stronger you will be.
Also, parents need to remember to spend time alone together. Moms and dads need to still go on dates with one another, as hard as it is sometimes to do especially if the children are still young.
Furthermore, when trying to decide if you can financially afford entertainment remember one thing. Sometimes you cannot afford not to indulge once in awhile, within reason of course.
TLC For Kids, Inc. has been St. Louis' premier nanny and babysitting agency for over 30 years. TLC For Kids' dedicated staff is ready to assist you in finding nannies, tutors, newborn care specialists, sitters and more. We serve St. Louis, Atlanta and Florida. Reach us at tlc@tlcforkids.com or 314-725-5660