If the event of a disaster, does your family know what to do? Do you have a plan for if you get separated? Where will you go? Do your children know who to call if something happens to the adults? These are all scary things to think about happening but important things to prepare for. As is often said, it's much better to be prepared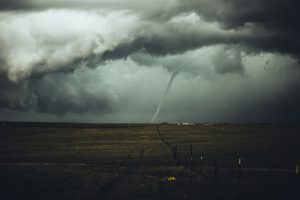 and never have to do it than to have a disaster occur and not be ready.
Have an Emergency and First Aid Kit
Every family should have at least one emergency first aid kit. If you have a large family, a large house or multiple family members, it may also benefit you to have more than one first aid kit.
You may also want to take the time to learn basic first aid and CPR. Classes are held in most local areas and you never know when the situation will arise where you need to know this.
Your first aid kit should include:
• Medical-grade vinyl gloves
• Poison ivy relief cream
• Burn relief cream
• Sunscreen, SPF of 30 or greater
• Antibiotic ointment, Polysporin® or similar
• Sting relief lotion or ointment, calamine or similar
• Box of sterile gauze pads, either 3″ x 3″ or 4″ x 4″
• Abdominal (ABD) or combine sterile pad, 5″ x 9″
• Rolled gauze of 2 sizes, 2″ x 4 yards and 4″ x 4 yards
• Bandages of assorted types: finger, knuckle, plastic, Telfa®, and general adhesive
• Sterile oval eye pad
• Small sharp scissors
• Tweezers with pointed tip
• Thermometers, oral and rectal (for babies)
• Elastic bandage, 3″ x 6″
• Instant ice pack
• Roll of adhesive tape, 1″ wide, may use plastic type if preferred
• Triangular bandages, 2
• Package of safety pins, assorted sizes
• Absorbent cotton balls, 1 box
• Diarrhea remedy, Pepto-Bismol or Kaopectate or similar
• Popsicle (craft) sticks or finger splints
• Antibacterial soap, liquid or bar
• Medicine dropper
• Water purification tablets
• Small bottle of bleach
• Sharp knife or multipurpose knife/tool
• Bottles of aspirin, ibuprofen, and acetaminophen
• Splint materials: thin boards 2-3′ long
• Cough syrup and throat lozenges
• Large plastic trash bag and several smaller, zip-closure bags
Your emergency kit should include:
• Flashlights
• Extra batteries
• Radio
• Emergency phone numbers
• Back up cellular phone if possible
• Blankets, sheets
• Fire extinguisher
• Supply of prescription medicines
Have Insurance whenever Possible
Do you have the proper insurance? While it's difficult for some people to pay for expensive insurance to possibly never have to use it, you should also remember the expenses that could be involved if you are not properly insured.
There are many different types of insurance such as:
• Medical/health
• Life and death
• Automobile
• Home or renter's
• Mortgage
• And more
Insurance will help protect your family financially should a disaster of some type occur. But it's not enough just to have insurance. You also need to be sure your coverage is thorough, your premiums are paid on time and your policy remains up to date and that beneficiaries and other important members of the family know about your insurance policies. You should also carry copies of the insurance policies in a safe place in case something happens to the originals, such as a house fire.
Being prepared for disasters is one of the most important things you can ever do for yourself and your family. Will you be prepared if something unexpected happens to you? Be sure and discuss with your nanny your family disaster plans. Make sure he/she has the necessary information should you become separated in the event of any emergency. Make sure Medical Authorizations are in place and your nanny has the insurance information and contact information of close family member or friend. Also, make sure you have some information on your nanny – how to contact her family members, in the case of any emergency.
TLC For Kids, Inc. has been St. Louis' premier nanny and babysitting agency for over 30 years. TLC For Kids' dedicated staff is ready to assist you in finding nannies, tutors, newborn care specialists, sitters and more.  We serve St. Louis, Atlanta and Florida. Reach us at tlc@tlcforkids.com or 314-725-5660
If you are a parent, you know that your own children are those who are most skilled at knowing and pushing all your buttons. Since we are generally in contact with our children more than anyone else, they become very knowledgeable about who we are and what makes us tick. They also know what to do when they are seeking a reaction from us. Here is what you can do to remain cool, calm and collected when your children push your buttons and are waiting for a reaction.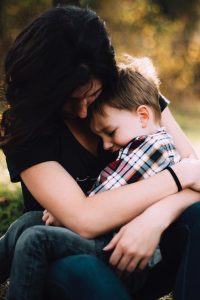 Count to Ten
This is not for the sake of your child, nor is it a countdown to consequences for him (or her). This is a countdown for you. Sometimes when our children are being immature, which is normal for their age and to be expected, we simply need time to refocus and put things into perspective. Stop, count to ten, and remember that your child is only acting this way because they are indeed a child.
Talk It Out
The best way to resolve a conflict between you and your child is not to explode in anger, but to talk it out with them. Sit down and discuss what is really going on. Talk to them calmly and aim to find out why they feel the need to push your buttons in this manner.
Do a Relationship Checklist
Often when a child is intentionally pushing your buttons, there is a reason he wants your attention. It is possible that you have not been spending enough time together, and he is looking for a way to connect? Does he feel like at this point, any attention is preferable over none? Jog your memory and see if you can find any reason why your child may be acting out in this way towards you.
Remember How It Felt to Be That Age
Sometimes pushing buttons is simply the normal actions of an immature child. Children do not have the life experience we do, and often struggle to find efficient ways to communicate with others. Take a moment and remember how it felt to be that age. What made you feel good? What made you feel sad? What made you feel connected to your parents, and disconnected? Remember what it was like to be a child, and this will surely lead you to a place of greater understanding and patience with your own.
Think about Life in 20 Years
When all other methods fail to help you feel calm, think about the future. Picture you and your child 20 years from now. What will you fondly remember about these days? What will make you wince with regret? This can be an effective way to quickly put things back into perspective. Times passes so quickly and we only live each day once. Think about how special these days are as a family, and you are certain to emerge as a more caring parent who is slow to react in a negative manner.
Children can surely push our buttons, but our time as parents of non-adult children is relatively short. If you can keep this in mind, and compile a list of distraction strategies for your own benefit, it will help you get through the moments that you feel you are close to losing your cool. When your child is saying and doing everything to get a reaction out of you, maintain your composure and stay cool, calm and collected.
TLC For Kids, Inc. has been St. Louis' premier nanny and babysitting agency for over 30 years. TLC For Kids' dedicated staff is ready to assist you in finding nannies, tutors, newborn care specialists, sitters and more.  We serve St. Louis, Atlanta and Florida. Reach us at tlc@tlcforkids.com or 314-725-5660
What are some good ideas for creating family traditions? Here are some ideas based on the holiday. These can be useful to get you started but remember that your own family traditions can be whatever you want and they don't have to be centered around a holiday at all. Part of the fun of a family tradition is that it is yours and you can do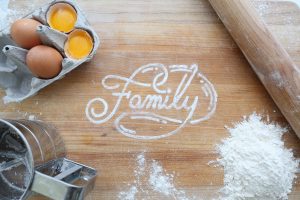 whatever you want.
• Create your own special day or holiday such as "unbirthdays" or "family day"
• Never go to bed without saying I love you
• Have a special birthday meal whenever a family member has a birthday
• On Saturdays, everyone cooks breakfast together
• Have a monthly movie day where you watch movies that explore traditions
• Sing a special birthday song made up by the family
• Keep a family journal and let everyone write in it
• Make a scrapbook for every family vacation
• Always eat dinners together as a family and talk about your day
• Take turns choosing topic of discussion at dinner
These are just some ideas for creating family traditions. You can use these to boost your own ideas and be sure to ask your family members to think of their own. You can have everyone write down their ideas for traditions and then vote as a family on the ones you want to make happen.
Ideas for Passing on Family Traditions
When it comes to passing on family traditions, there are many ideas here as well. The most important thing to remember is to remain consistent. It's important to do something over and over again each time to become tradition. If your family does not seem enthusiastic about it right away, you will have to help motivate them by being consistent.
For example, hold an event every year at the same time and continue to encourage the family to participate. Remain positive about it even if others do not and always continue even if only a few show up. By doing this consistently and with enthusiasm, others will begin to join in and the tradition will continue. As soon as all parties give up and miss an event, the tradition dies along with any enthusiasm to do it.
Holiday Traditions
Here are some holiday traditions that we enjoy and might help you get started:
• For Easter, color eggs together or have an Easter egg hunt
• Volunteer at a homeless shelter for Thanksgiving or Christmas
• Collect or make an ornament each year at Christmas
• Have Thanksgiving dinners together with everyone helping to make a dish
• Have the children dress up as pilgrims and Indians on Thanksgiving
• Re-enact holiday events or perform a small skit as a family
• Act out the Christmas story
• Make cookies and milk for Santa
• Leave shoes outside for "baby New Year" to fill with goodies
• Create family New Year resolutions together
These ideas should help you with creating and passing on family traditions of your own. Whether you have your own family now or hope to one day soon, we hope that you will explore these options and ideas for family traditions. The memories you will create together as a family will last a lifetime.
TLC For Kids, Inc. has been St. Louis' premier nanny and babysitting agency for over 30 years. TLC For Kids' dedicated staff is ready to assist you in finding nannies, tutors, newborn care specialists, sitters and more.  We serve St. Louis, Atlanta and Florida. Reach us at tlc@tlcforkids.com or 314-725-5660